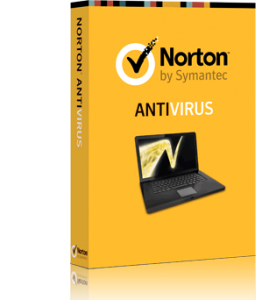 Norton are offering a FREE trial of their AntiVirus Software. Their software is world renowned as one of the best ways to protect your PC or laptop from internet threats. You'll get a 30 day free trial of the software. You can cancel your account at any time.
Norton AntiVirus is created by Symantec. It will protect you against over 5 million viruses and internet threats. All you have to do is download and install the software using the step-by-step process. The software will silently work in the background protecting you from all the bad stuff on the internet. It's the perfect trial software if your last internet protection has now expired or is up for renewal.
To get your free Norton AntiVirus 30 day trial, click 'get freebie', fill in your details & credit card details, and start downloading the software.
Remember to cancel your account before the 30 day trial ends so that you won't be charged for the full product. You can cancel your account through your online account.
The software will start downloading straight away. Installation should take less than 10 minutes. Your protection against viruses will start straight away.
GET FREEBIE
Free Norton Antivirus 30 Day Trial

,
Related freebies:
Visitor Comments
GET FREEBIE