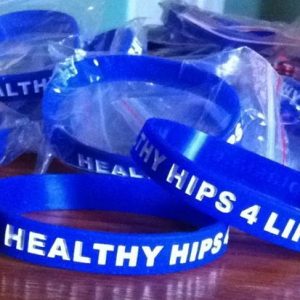 IHDI are sending out FREE wristbands to promote hip dysplasia awareness! To claim yours, head over to their site and enter your contact info.
Click 'GET FREEBIE' and then 'contact form' to enter your contact info. You'll need to enter your postal address in the 'comments' section if you want to receive your wristband in the post. You'll also need to select 'Request Awareness Wristbands' as your reason for contacting.
The charity will ask for a small donation, but it is not compulsory and will not affect your chances of gaining a wristband. Please allow up to 4 weeks to receive your wristband.
GET FREEBIE
Related freebies:
Visitor Comments
GET FREEBIE