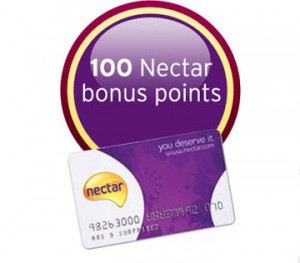 Nectar are giving away 100 FREE Nectar points when customers sign up to the weekly eShops newsletter by Nectar. Type in your nectar card number and email address to get 100 FREE bonus Nectar points. It takes less then 1 minute to fill in your details.
To claim your 100 FREE nectar points, click 'get freebie', fill in your email address and nectar card number and click 'SIGN ME UP'. There are many other ways to earn even more points now on their website. This is a really easy way to boost your nectar card balance. There are many other ways to You can unsubscribe from their newsletter after around 1 month. Just allow enough time for the points to be credited to your account.
Allow up to 28 days for the points to be added to your account.
GET FREEBIE
Get 100 FREE Nectar Points

,
Related freebies:
Visitor Comments
GET FREEBIE