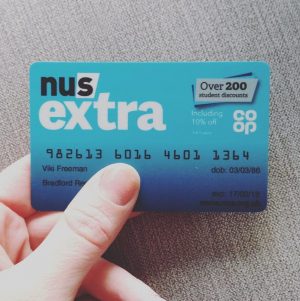 Sign up for your FREE Shaw Academy course today and you can enjoy student discounts at some of your favourite shops! To do this you'll need to sign up to a Shaw Academy course you like the look of, and then go over to the NUS website and purchase a student card. Easy!
Click 'GET FREEBIE' and sign up to one of Shaw Academy's many courses, including Photoshop, Digital Marketing, Sports Nutrition and more! Then head to the NUS sign up page and enter your email address. You'll then need to fill in some details, but make sure under place of study you put Shaw Academy and choose course level and course discipline as Professional/Vocation.
You'll also need to sign up with your date of birth, and under student number you can put your date of birth or the email address you signed up to Shaw Academy with.
GET FREEBIE
Free Student Discounts

,
Visitor Comments
GET FREEBIE