There are several ways you can easily earn some extra money from the comfort of your own home. All you will need is a phone or computer and access to the internet. Did you know that as of March 2021, the average savings for those aged between 18 and 24 in the UK stands at £2,481, rising to £3,544 for 25 to 34-year-olds? To find out more about how you can boost your income and hopefully put some money aside, continue reading. 
Surveys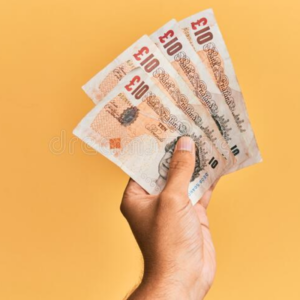 You could rack up loads of gift cards simply by completing surveys online. This requires minimal effort and can be done anywhere, at your convenience. Please find below a list of the top ten survey websites. Please click here for more information. 
Cashback
The next way you can save and even make money is through cashback websites and apps. Cashback works on the basis of returning a percentage of money to consumers after they have made a qualifying purchase. Before making any purchases online or in-store you can quickly check if any of these websites will reward you with cashback. If they do you can simply sign in, choose your retailer, select an offer and then proceed to purchase as normal. After your cashback has been processed you can withdraw it. It's that easy! Please find below the top two cashback websites. 
TopCashback  
TopCashback is currently offering new users a free Thorntons advent calendar. To get started, you can click here to create a TopCashback account. You can then browse the various retailers and offers they have available. Click here to get started!
Quidco 
Quidco are offering a £5 free cash bonus for everyone who signs up with a new account.  Get started and browse the other offers they have at your disposal. Click here to get started. 
Switch Bank Accounts 
You can also make money by simply switching bank accounts! Banks will offer you cash incentives as well as other things for switching accounts to them. For instance, HSBC UK offers a £110 cash incentive for switching as well as a £30 UberEats when you switch to an HSBC Advance Bank Account. Please note, each offer has terms and conditions, as well as fees of its own. Please click here, to find some of the best deals available and find the one for you. 
Switching Suppliers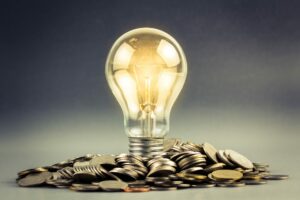 In addition to switching bank accounts, you can also change your energy and water suppliers! You could easily make upwards of £300 by simply switching suppliers and referring your friends. For instance, Octopus Energy is currently offering customers £50 per referral – by sharing with just four friends, you could make £200! Please click here, to find out more about switching suppliers and which companies offer the best incentives. 
Matched Betting
Matched betting, put simply, is a betting technique that allows you to profit from promotional deals offered by bookmakers. It is 100% legal, safe and, when done properly, is entirely risk-free. When practised, matched betting allows you to eliminate all chances of financial loss, meaning you are able to reap the benefits regardless of the outcome. Find out more here. 
Renting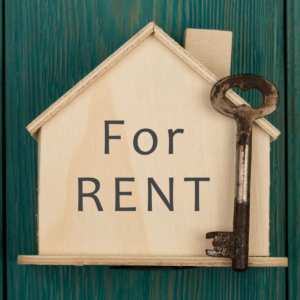 The government's Rent a Room scheme allows you to make up to £7,500 tax-free per year by letting out any furnished accommodation in your house. This amount is split in half if you share the income with your partner or someone else. Click here to find out more. 
Selling Items
You can make loads of money reselling items you no longer need. You can sell anything from clothes, phones, books and any other unwanted items. This is a perfect opportunity to declutter your home and make some extra cash. 
Facebook Marketplace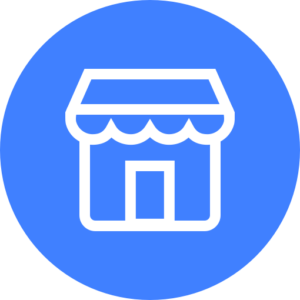 You can sell numerous items on Facebook using their new Marketplace and local Facebook community groups; without paying selling fees. This means it is perfect for making some extra money. All you have to do is head over to the marketplace section on Facebook, then press sell to list your item. Add some photos, a description of the item and a selling price, and you're good to go! Click here to get started. 
Gumtree 
You can sell a wide range of items from home and garden to vehicles. All you have to do is create an account. Once you have an account, you can create a listing for the item you wish to sell – providing information about the product and images. Good quality images will attract more views meaning your items could sell faster! Click here to get started. 
CeX
CeX is a second-hand goods company that sells both used and new computing, video games, DVDs, phones and more. You can head to your nearest store or visit their website and search for any item. When you are ready to sell your items, use the search function to find the product you would like to sell, then click the 'I want to sell one' button. You can add as many or as few items as you'd like. When you have added everything, head to the checkout. All that is left to do is, select how you would like to send your items in exchange for payment. It is that easy to make money from your unwanted technology! Click here to get started.    
Selling Phones
You can make money without much of a hassle by selling any old and unwanted phones you may have. Your used iPhone 6 can be worth up to £19! All you have to do is search for your phone's make and model, choose which retailer you would like to sell to, based on who offers you most. Then send your phone in the post and receive your payment. Click here to get started.
Selling Books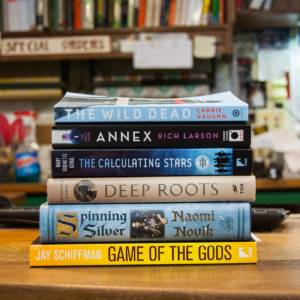 With websites like Ziffit.com and Webuybooks.co.uk, it's so simple to have a clear-out and make some money off textbooks, novels, or kid's books that nobody reads anymore. Click here, to find out more on how to sell your unwanted books. 
Selling Clothes
You can do more with your unwanted clothes than simply donate them. You can sell your unwanted apparel by the kilo. On average a bin bag full of clothes would weigh between 7-10 kgs, meaning you can make £3.50 to £5 per bag. This is a fantastic way to be sustainable and create a positive impact on the world. Click here to get started. 
Selling Stories
Aside from selling your unwanted clothes and other items, you can also sell your stories. Feature Me! is a Facebook community that regularly posts story topics on their group. If you have a relevant story, you can share it and have it featured in a magazine and across many channels. Each account your share usually fetches upwards of £100. Making is a super-easy way to make money and have your stories heard. Click here to join and get started. 
Selling Pictures
Getty Images and iStock serve over 1.5 million customers in more than 200 countries. Simply download the app, upload three to six sample pictures. Once your images have been reviewed you will be allocated to one of two groups where your pictures will be purchased by companies. You will be paid royalties for each image that is purchased. Click here to download the app. 
Freelance Work & Hobbies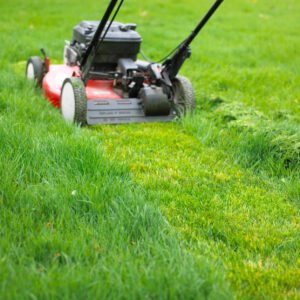 Do you have some extra time on your hands? You can increase your income by securing a seasonal or part-time job. For instance, if you own a lawnmower – you can charge upwards of £10 an hour to mow your neighbour's lawn or complete other odd jobs in your area. Here are a few other suggestions:
Garden maintenance  

Sitting – babies, pets, houses 

Walking pets

Washing cars 

Freelancing 

Seasonal jobs
Start a Business 
If you have a hobby, why can't it make you money? If you like gardening you can set up your very own small business in your area. If you are struggling with ideas use some of the ones listed below. Click here for more inspiration. 
Gardening 

Resin art 

Candle making 

Jewellery making 

Downloadable prints 

Baking sweet treats
Become a Tutor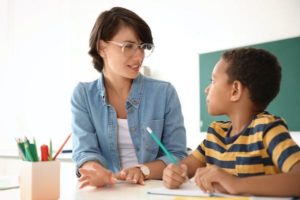 MyTutor allows you to become a tutor online making £20 an hour with no formal experience. You'll make money, gain CV-boosting skills, and get that warm fuzzy feeling of helping others. This is a very flexible position as you will be working remotely, teaching subjects you enjoy when it is convenient for you.  Click here to get started.
Watch Trailers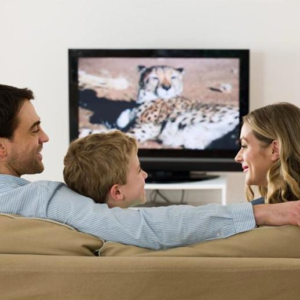 Swagbucks is the leading rewards site that rewards users for the things they're already doing online, like watching videos, searching the web, or shopping online. They have over 15 million members and have already given out over £80 million in cash & gift cards to date. Click here to get started. 
Check Your Tax Code
Tax code errors happen every year and affect millions of people. You may have paid too much during the tax year and may be owed money. Check your tax code here. 
Are You Eligible For Benefits?  
You can use the calculators to find out if you are eligible for any benefits. All you will need is accurate information about your income, pension scheme, savings and council tax bills. Please note that these are only available to British citizens, click here to check. Non-British citizens may also be eligible for other benefits please, click here to check.
Reclaim Cash For Pothole Damage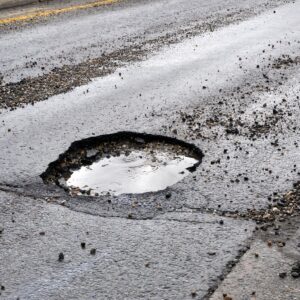 If your vehicle has sustained damage due to a pothole you could be owed compensation. If and when your vehicle is damaged because of a pothole on the road, you must always collect evidence and details, in the same manner, you would for a car accident. Take pictures of the pothole, the damage to your vehicle, measure the pothole and take a few minutes to write up an account of what happened. You should consider informing your insurer about any damage as they will be able to follow up on the matter with the proper authorities. You can also report a pothole. Click here for more information. 
Claim Cashback on Food 
GreenJinn 
GreenJinn offers cashback on all the popular supermarkets including Asda, Tesco, and Sainsbury's. You can claim up to 100% cashback on several products in your next shop. All you have to do is browse the app for products you would like, then purchase them in-store as normal, finally upload a picture of your receipt and claim your money back. It is that easy! Click here to get started.
Shopmium 
The app is a great way to get lots of other great freebies and deals too – just have a browse to see what they have on offer. If you are a new user, use the promotion code HELLO when setting up your account to claim a free item. Purchase the product from a participating store, upload your receipt and answer a few questions about the item you have purchased. Shopmium will then issue your cashback. You will even get a free item on your birthday! Click here to get started.
CheckOutSmart 
Much like the other two apps, CheckOutSmart allows you to claim money back on everyday household items and food products. Simply browse the app for offers you'd like to redeem, purchase them in-store and then upload your receipt to redeem your money back. You only need £19.99 in your account to redeem your cashback without incurring any fees. Click here to get started. 
Scan Your Shopping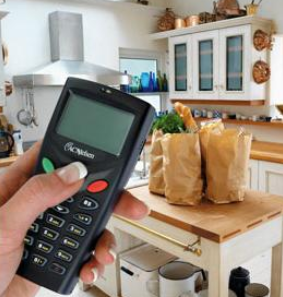 Nielsen 
Nielsen IQ is one of the world's largest research companies and is looking for participants for its 'Scanning Panel' program. If you join, you'll receive a free shopping scanner which you can use to receive vouchers and gift cards by scanning your weekly shopping! It should take you less than 5 minutes every week. Click here to find out more.
ShopandScan
ShopandScan is looking for participants to take part in their surveys, and in return offering a free £10 Amazon Voucher! Once successfully registered, you'll be sent a shopping scanner in the post. When you receive your scanner, you can earn points by scanning your shopping. You can then convert these into vouchers to spend at your favourite retailers! Click here to get started.
Scan Your Receipts 
Shoppix 
Simply scan your receipts and complete short surveys to collect tokens. You can then exchange tokens for gift cards from your favourite retailers to claim anything of your choosing. You can really make money by simply scanning your receipts. Click here to find out more. 
HuYu
HuYu allows you to claim gift cards and other rewards by scanning your receipts. You can collect 5 points per receipt and only need 500 points to redeem a £5 voucher. You can also complete short surveys to claim points. Click here to get started. 
Mystery Shopping 
It's free to join MarketForce, one of the leading mystery shopping companies out there. Fill out a form to apply and you'll be told immediately if you're successful. Once you're registered, you'll be sent to restaurants, stores and other places to test customer service and you'll be reimbursed for your meals or other purchases. Click here to get started. 
Sell Your Notes 
You can sell your old study materials and notes to websites such as Stuvia. You can make a minimum of £5 per document, and an average of £63 a month. It is super easy to upload your notes and receive payment. Click here to get started. 
Competitions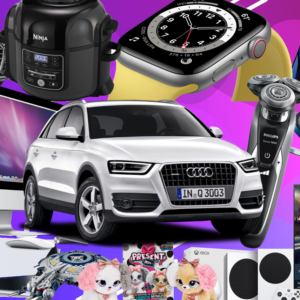 Believe it or not, you can actually make money and win a ton of cool prizes by taking part in competitions. We have an entire section of our website dedicated to competitions which you can access by typing in 'Competitions' in the search bar. You can also join our Facebook competitions group. Click here for more information.
Watch Adverts 
You can be paid for watching short videos from brands via your preferred communication method (email, text, or push notification). All you have to do is watch them and answer a few questions to earn 10p – 20p per video. This means you can make £5 in a matter of minutes. Click here to get started. 
Review Music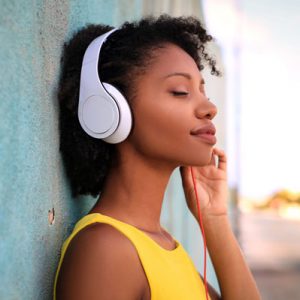 You can be paid to review music – no matter what your music likes. Slicethepie has over 10 million reviews and has paid out more than $1 million to members! Everyone is paid in US dollars, regardless of where you are based. Just reach the $10 minimum cashout amount to receive payment via PayPal. Click here to get started.
Get Paid to Walk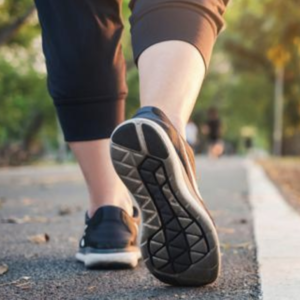 You can get paid to walk with the Sweatcoin app. You can get paid for every step you take. The app is free to download and you earn points for every step which you can redeem for cash or gift card rewards. Click here for more information. 
Bitcoin
Ziglu is an app that allows you to purchase currencies such as Bitcoin. You can create a free account and refer your friends and family, for every person that signs up through you and purchases £1 of currency, you will receive £20. It couldn't be easier. Click here to get started.
GoCompare 
If you're a homeowner, you could be sitting on a veritable treasure chest of opportunity. There are lots of clever ways you can use it to generate some extra cash. To this end, Gocompare has put together an illustrated interactive tool incorporating ideas for making money from each room of your house. It's accompanied by relevant websites to further your research and notes on insurance implications. Click here for more information.