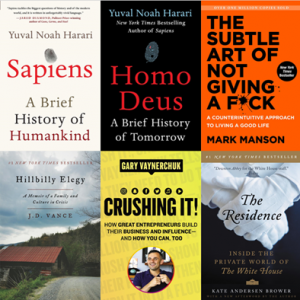 Perlego are giving you 14 days FREE of their fantastic service where you get unlimited access to thousands of online books! Sign up now to see how it could help you.
Click 'GET FREEBIE' and 'start free trial' to enter your details and create an account. Once you're all set up you'll be given access to books on interesting subjects like history and mathematics, psychology and the arts. Everything you've ever wanted to learn about is at your fingertips!
If your 2019 goal is to learn more about the topics that interest you then this will be a perfect headstart! And if you're a student this will save you a huge amount of money on books you need for class.
GET FREEBIE
Visitor Comments
GET FREEBIE