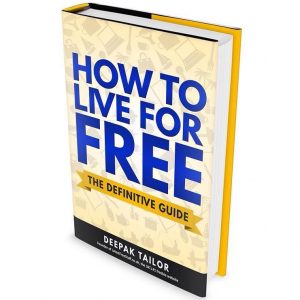 Latest Free Stuff founder, Deepak Tailor, is giving away his Amazon bestseller book 'How To Live For Free' – and it won't cost you a penny! To grab yours just head to Amazon and download a copy.
Click 'GET FREEBIE' and click 'read for £0.00' or 'Kindle edition'. You'll need to be signed in to your Amazon account to download. 'How To Live For Free' is the definitive guide to reaching your goals, saving money and living your life the freebie way.
Make sure you grab your FREE copy today!
GET FREEBIE
Free How To Live For Free Book

,
Visitor Comments
GET FREEBIE