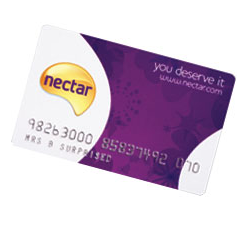 Nectar will give you a whopping 100 FREE Nectar points when you download the Nectar toolbar. It's easy to download and takes only a few seconds. If you have any issues, the website can help direct you. Powered by Yahoo, the Nectar toolbar lets you collect points while surfing the web.
To claim your free 100 Nectar points, click 'GET FREEBIE', then click 'Download new toolbar'. Click the blue 'Free' button at the top right hand corner of the screen, then click 'Add'. The installation will begin and should complete within seconds. To make sure your 100 bonus points are added, enter the last 11 digits from your Nectar card into the toolbar, then begin searching.
You can begin collecting points online straight away.
GET FREEBIE
Free 100 Nectar Points

,
Visitor Comments
GET FREEBIE