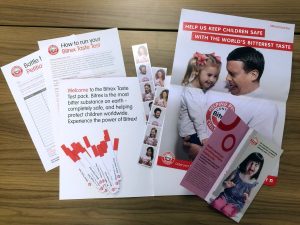 Bitrex are giving away FREE Tasting Kits. All you need to do is register your interest to take part and get your free kit.
Bitrex is a substance that's put into household, garden and automotive products to ensure that if a child or animal ever tried to swallow it, they would spit it straight out before they could be poisoned. Completely harmless if consumed.
To claim yours, click on 'GET FREEBIE', and simply fill out the form on their website to register your interest in taste testing.
By taking part in this test you are helping raise awareness of Bitrex to the community on how using household and garden products containing Bitrex really can reduce the risk of accidental poisoning.
GET FREEBIE
Visitor Comments
GET FREEBIE