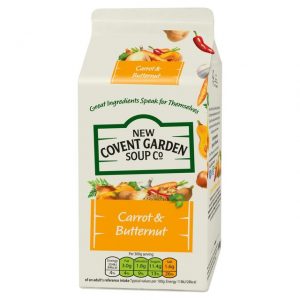 Covent Garden are giving away FREE £1 off vouchers for their brand new soup. Just fill in your details to claim yours, and then take your voucher to ASDA who currently have their soups on offer for £1.
Click 'GET FREEBIE', scroll down to the £1 off section and fill in your details. You'll then be emailed your voucher which you can redeem from the shops.
Take your voucher to ASDA and you'll be able to claim their £1 soup with your voucher for FREE!
GET FREEBIE
Free Covent Garden Soup

,
Visitor Comments
GET FREEBIE