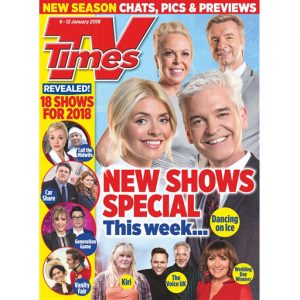 Get a FREE TV Times Magazine voucher which gives you access to an exclusive discount of 6 magazines for just £1! Fill in your details to claim.
Click 'GET FREEBIE' and add your info to the short form provided to get your FREE voucher! It'll give you an exclusive deal of 6 issues of TV Times for just £1, which is a saving of £48.50!
Never be out of the loop of TV news and goss again. Sign up now to claim yours!
GET FREEBIE
Visitor Comments
GET FREEBIE