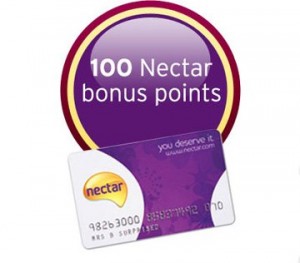 You can receive FREE 100 bonus Nectar points with Sainsbury's on their insurance renewal page. Fill in your details and a bit of information about when your next insurance renewal is due to receive the free bonus points worth 50p.
Want to add yet more free Nectar points to your account? Just click 'get freebie' and visit the offer page. Provide your personal details including information about when your insurance renewal is due and in return they'll add the free 100 Nectar card points.
Will only take a minute to fill in the form with your details and there's nothing to lose!
GET FREEBIE
Free 100 Nectar Card Points

,
Visitor Comments
GET FREEBIE