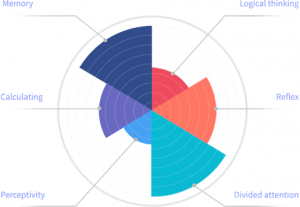 Improve your brain performance for FREE with Brainer. Get a personalised brain training program to suit your needs. Try it out for FREE for 7 days – just supply your details and take part in a short quiz to create a program tailored to your needs.
Brainer is a brain training game trusted by 389,000 people around the world. With Brainer, you can try out new games made by neuroscientists, track your progress, and see how you compare against other members. Exercise your brain on your computer or mobile. Claim your FREE 7 day trial by clicking 'GET FREEBIE'. Create an account then answer a few questions in the short IQ test so a personalised program can be created. You need to supply your credit card details to verify your account, but it's a free registration and you will not be charged for the trial period.
Terms and conditions apply. After the trial period ends, the monthly cost is €19.99.
GET FREEBIE
Visitor Comments
GET FREEBIE