Our team at LatestFreeStuff.co.uk spends all day looking for new freebies. We update our website with the best freebies, samples and free stuff offers everyday.
Freebies and samples are given away by UK companies as a promotion or part of an advertising campaign. They are trying to attract customers to purchase their products in the future. We find these freebie offers and list them on our website. All you have to do is fill in your name and address on the freebie order form and click 'submit'. It's really that easy!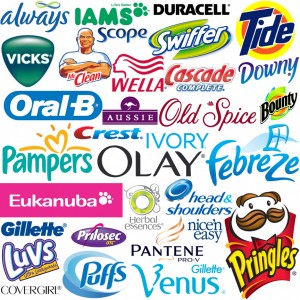 Freebies are given away by major UK companies including Nivea, Dove, Simple, Oral-B, Colgate, L'Oreal, Garnier, Head and Shoulders, Pampers, Gillette, Fairy, Olay, Pantene, Garnier, Boots, Tesco and more.
You can get everything from free baby nappies to free tea bags. Most freebies take around 28 days to arrive.
Unlike other freebie giveaway sites, we only list genuine freebies that have been independently verified and are helpful to the whole community. We NEVER post SPAM offers that are designed to steal your details or pass them onto third parties. We hate those websites!
Check out our freebies hints and tips page to learn ways to help your freebie hunting and to make the most of your time and resources, so you get the freebies you want.
If you want to be kept regularly informed then bookmark us, add us to your favourites and follow us on Facebook and Twitter. Join our freebie newsletter and we'll send you the latest new freebie updates direct to your inbox.
Get involved with our community
Get involved with our freebie community. We will keep all the pages regularly updated with the latest goodies.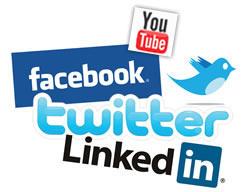 – Sign up to our free Email newsletter to get updates every day on the best freebies and offers. We'll send you a daily roundup every morning. We have over 600,000 subscribers who get the newsletter so you'll definitely want to join so you'll never miss a freebie again!
– Download our app which is updated with 10 new freebies every day. Over 400,000 have already downloaded our app so you'll be in great company. We also update the app and send you an alert as soon as we find freebies so make sure you turn on notifications. Sometimes the best freebies have limited stock so you have to be fast!
– Join our Facebook Group to find to see what all our other members are receiving every day. We have over 280,000 members who share freebies they find, what drops through their letterbox and share new exclusive freebies every day!
– We share all the freebies we receive on our Instagram. Follow us to see all the latest freebies we get to our door. We already have over 40,000 followers. Make sure you join us today!
– Join our new Beauty Facebook Group to see all the top beauty freebies and makeup freebies in a single place. We already have over 120,000 members who share new freebies and pictures of the freebies they receive every day. Make sure you join so you see all the new freebies first!
– Our Facebook page is an interactive community filled with the latest freebie updates. We have over 290,000 fans already. Every new freebie gets posted on our Facebook page. You get daily freebie updates every day when you join our Facebook 'freebie hunters' today.
– Follow us on Twitter if you want updates on new freebies and samples every day. We have almost 20,000 followers. Every new freebie is posted straight to our Twitter account. Retweet and like our tweets to win prizes.
– Follow our TikTok to stay up to date on the best deals and freebies around. You can see all our daily video roundups and the latest freebie hauls – drop us a like and comment what you'd love to see next!
– Video reviews and testimonials are posted on YouTube by members of our freebie community. Lots of members have sent us videos after they have received freebies. Send us a message if you want your video featured on our YouTube channel.
– Subscribe to our RSS feed to get superfast updates. Join our Feedburner RSS feed using any reader to get freebie updates straight away before anyone else.
– If you are a media organisation or journalist head over to our Press Information page. If you need further information send us a message through our contact us form.
– We donate to Tower Hamlet's foodbanks to ensure that struggling members of the community are able to feed their families. You can donate too by finding your nearest foodbank here.
– We've partnered up with Ecologi to become a carbon-neutral organisation. They're a tree-planting startup that helps companies become more sustainable to protect the world for future generations. Our team have planted over 1,300 already! You can see all our progress by clicking here
Start ordering your freebies today!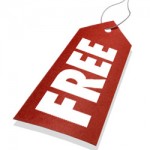 So what you waiting for? Start ordering free samples, freebies, and special goodies today. Remember to bookmark our website (CTRL+D) so you can order freebies tomorrow and the next day..
Drop us an email through our contact us form if you have any questions.
We hope you enjoy our website.
LatestFreeStuff.co.uk Team