This is the story of how Deepak Tailor, founder of LatestFreeStuff went to pitch his business on the BBC show Dragons Den to multi-million entrepreneurs.
Going into BBC 1's Dragons' Den was undoubtedly one of the scariest experiences of my life and today and I'll tell you the story of how it went.
Watch the founder of Latest Free Stuff pitch on Dragons Den:  
How do you describe what Latest Free Stuff does? 
Here at Latest Free Stuff, we spend hours every day trawling the internet and social media to find the best offers and then, every morning, we upload ten new freebies onto our site. After a long time dedicated to finding freebies, we have over 2,000 offers on the LFS website, featuring everything from free beauty products to free food and drink.
How can you prepare for to go on the Dragons Den show? 
There is nothing you can do to prepare yourself for the pressure of standing there and pitching your business to five multi millionaire entrepreneurs. The show certainly creates quite a stressful environment – lights everywhere, cameras on you, staff running around behind the scenes during your pitch.
On TV your pitch lasts about 5 minutes, but in reality, you're talking to the Dragons for over 2 hours, which is a long time to be talking about your company!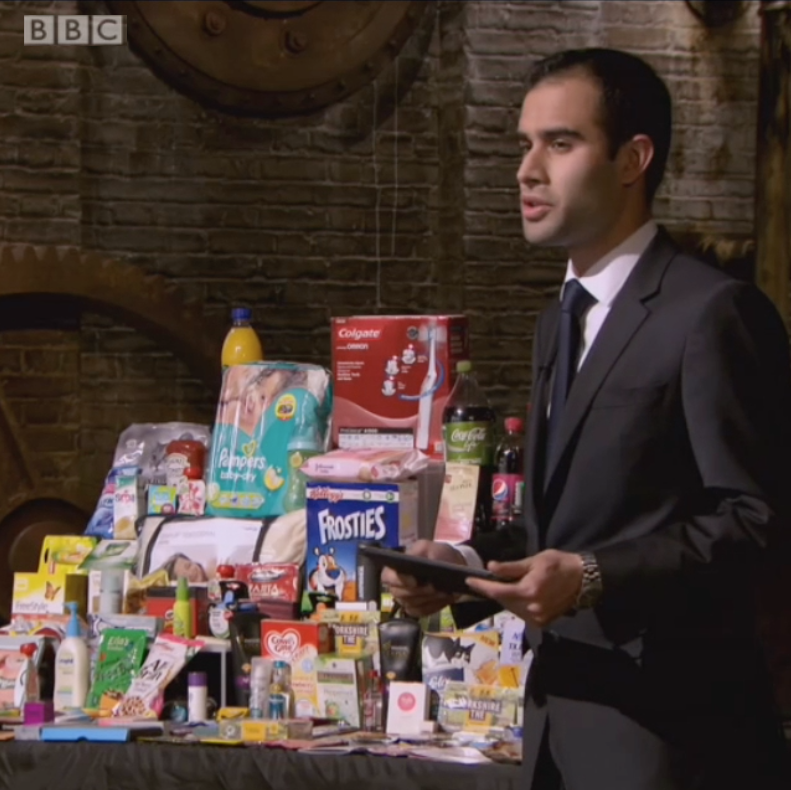 So what happened during the show?  
Well, I had no idea how a show like Dragons Den would like freebie sites, freebies or free sample sites. But amazingly, all of the Dragons had great things to say about the business, and 3 of the Dragons made me offers. It's really encouraging to know that top entrepreneurs see value in the business you have worked so hard to build. Overall, it was a really beneficial experience because I learnt loads about my company, so it's definitely something I look back on fondly.
What happened after the show? Did you get lots of people coming to the website? 
That was the scary part, we had so many visiting the website. The show ended up being broadcast on a Sunday at 8pm so it was peak time. When we went live on the show we ended up getting so many people visiting the website. At one point we had over 92,000 people coming to the site. It was crazy and we weren't expecting so many people to come to the site.
Of course this carried on as more and more people watched the show on BBC iPlayer over the coming weeks. But this really showed the power of TV reaching a mass audience.
Plus now we've had over 1.6 million people watch our YouTube video!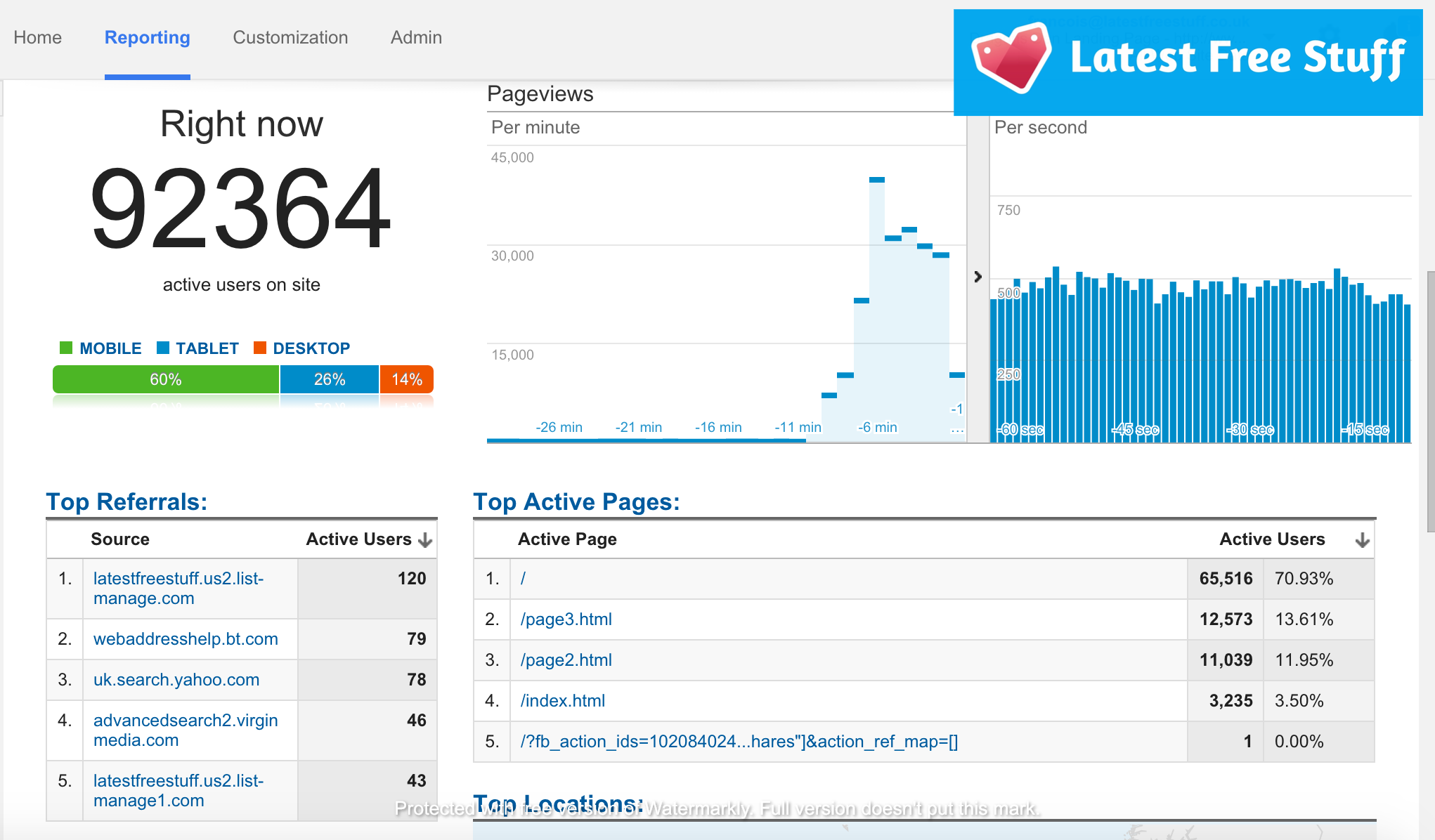 So what's happening at Latest Free Stuff now?  
Luckily, Latest Free Stuff has gone from strength to strength over the past few years. We now have over 1 million members and we're launching more websites to attract people to claim freebies and deals in the UK.
In the future, hopefully, we can continue expanding and maybe even launching in the USA – so watch this space!
What advice would you give to future entrepreneurs who want to go on Dragons Den? 
If I could give any advice to future entrepreneurs entering the den, I would tell them to be prepared. Then when you think you're prepared, prepare even more! I spent weeks researching every possible question or concern that might come up during my pitch and prepared answers to every single one. Whether it's sales, content, social media – make sure you have it all covered!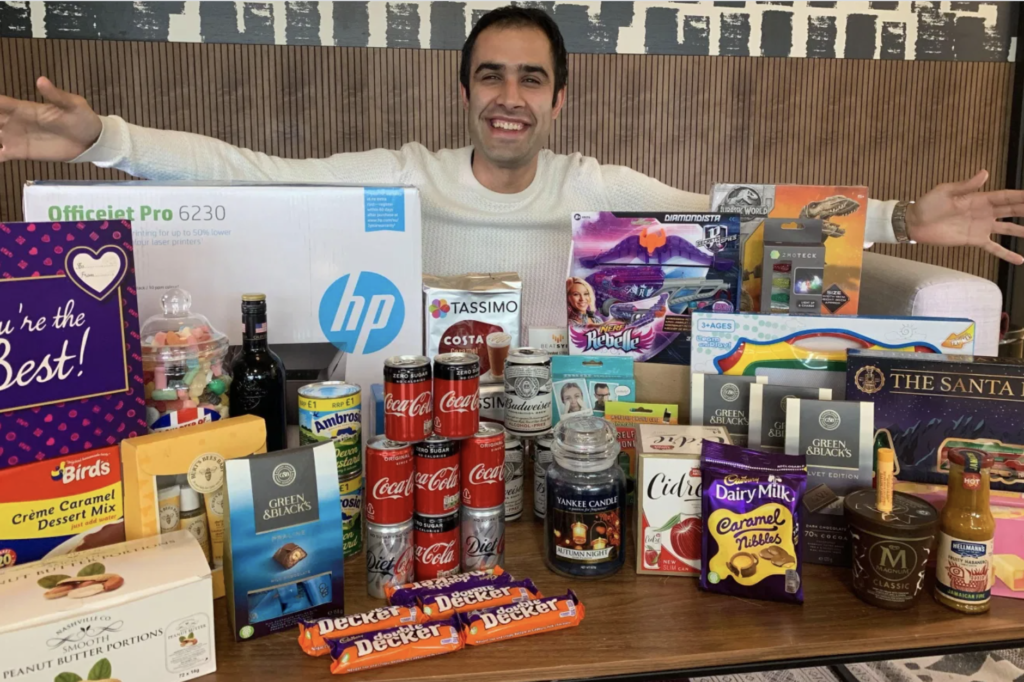 So take us back in time, how did the company start? 
The Latest Free Stuff dream began 10 years ago from my bedroom. I noticed that there were loads of freebie sites, but most of them seemed focused on promoting scam offers rather than what I actually wanted – genuine freebies! I started Latest Free Stuff as a solution to this problem. A new platform where consumers could connect to brands and receive free samples – no scams or tricks involved.
Then out of the blue I got approached by Dragons Den to be on the show. It was a fantastic experience.
How do start getting freebies and samples? 
The best thing about Latest Free Stuff is the community surrounding us!
We post 10 brand new freebies on our website everyday. But the best things to us is join our Facebook group, download our mobile app and signup to our free daily email newsletter. Make sure you sign up to all of them so you never miss out on the best freebies!
Remember you have to be really fast if you want to claim freebies as they run out really quickly!
What if you want to work with us or speak to Deepak? 
You can reach out to us via our Contact Us form and we will come back to you as soon as possible.