We've recently launched a new messaging service on Telegram!
It's a free instant messaging service, available on all platforms, where you can chat to friends or subscribe to messages from businesses, like ours.
It's extremely secure, with all messages being encrypted and data private. It's even better than WhatsApp!
Sign up today and you'll never miss out on out on freebies again!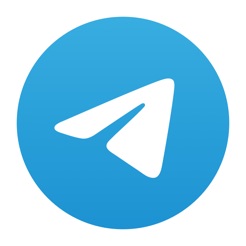 How to sign up to our Telegram messages: 
STEP 1 – First, you will just need to Download The App. You can do this on any smartphone, tablet or computer. You can click above or search for 'Telegram' it in your app store.
STEP 2 – Allow Notifications when setting up a free account.
STEP 3 – Once you've set up an account, Click Here and sign up to our LatestFreeStuff alerts.
This is now the first place we send new freebies, so by joining you'll get alerts before anyone else and – as if this couldn't get any better – receive them straight to your phone! And we promise we'll never send you any spam – just 100% pure freebie goodness.
We've launched this new service because, sadly, WhatsApp has told us that they will stop messaging services for businesses from December 2019.
We're very excited to be going forward with Telegram and what it holds for LatestFreeStuff in the future.
How do I get Telegram? 
Telegram is a free application available on all platforms. You can download it here:
How do I subscribe to deal updates?
After you have installed Telegram, sign up for free.
Then click here.