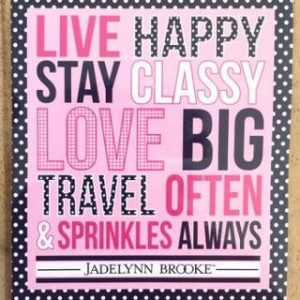 Jadelynn Brooke are sending out FREE packs of their Happy Stickers to anyone who fills in their online form! These colourful stickers are sure to put a smile on your face.
Click 'GET FREEBIE' and enter your contact details, including your name and address. You'll also need to say where you found out about the company – you should say from a friend, not from Latest Free Stuff – and what your favourite product is.
Your stickers should be with you within 4 weeks!
GET FREEBIE
Visitor Comments
GET FREEBIE