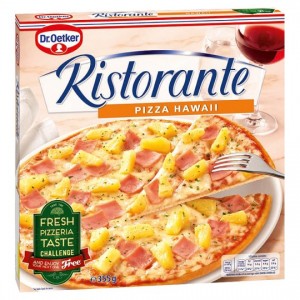 Take the Ristorante Fresh Pizzeria Taste Challenge and get a FREE Ristorante pizza. Purchase a promotional pack, enter the code on the website linked and you'll get a voucher for another box. The best thing is that you can use the voucher to get another promotional box and another voucher, and so on!
To claim your free Ristorante pizzas, click 'GET FREEBIE', purchase a special promotional pack (they'll have a green emblem on the front) and find your unique code inside the box. Enter it into the box on the website and click 'get started'. Answer three questions and download your voucher. Use the voucher to purchase another promotional pack of pizza, and begin the process again.
Ristorante pizzas are currently £1.50 at Morrisons and £2.50 at most other supermarkets. Your voucher will be worth £2.99.
GET FREEBIE
Free Ristorante Unlimited Pizzas

,
Visitor Comments
GET FREEBIE