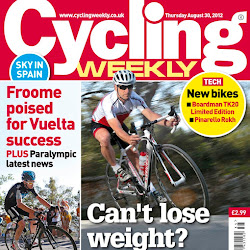 Cycling Weekly are giving away FREE copies of their latest copy of their magazine. Fill in the short form on the page linked to request your free copy. It should take you less than 15 seconds to request your free magazine!
The cycling magazine is packed with the latest cycling news, reviews and updates from around the world. This magazine is a beginner and professional cyclists dream. It will keep you entertained for hours if have an interest in cycling.
Allow 5-7 days for delivery.
Free Cycling Weekly Magazine

,
Visitor Comments
GET FREEBIE