As a nation, we are undoubtedly obsessed with our four-legged friends. It is estimated that 44% of UK households own a pet. Animals certainly bring a lot of joy to a house, but they don't come cheap! With vet bills, food, and grooming, it's estimated that the cost of owning a dog can range from £440 to a staggering £1,620 a year. With this in mind, we've collected the best animal-related freebies to help you cut down on your pet costs – read on to find out where you can save!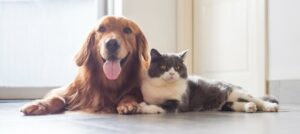 1. DIY Your Treats
Everyone loves to treat their pets every now and then (maybe a little too often…), but treats can be such an expensive luxury when you're picking them up at the supermarket every week. A cheaper choice to show your pet some love is to make them treats at home! Try out these delicious recipes that feature some cheap and easy household staples, like potatoes, oats, and rice. It's a great way to ensure your dog is getting all-natural treats that will be good for them and good for your wallet!
2. Budget-friendly Toys
Toys are an excellent way to keep your pet stimulated and entertained, but there's no reason you should spend a fortune on something that your dog will potentially tear to shreds, or that your cat will ignore in favour of a cardboard box. Consider some DIY options, or simply head to your nearest pound store to see what is on offer. If you're on the market for a softer toy, pop along to your nearest charity shop to find something second-hand. Just ensure all small pieces, like plastic eyes, are removed before you give it to your pet.
3. Grooming at Home
A huge cost of pet care, particularly with dogs who molt, is often grooming. Large dogs can cost up to £60 for a thorough groom, and this will likely be necessary multiple times a year. If you're looking to cut your costs, a pair of dog clippers like these may seem like a big expense, but in the long run, they will save you hundreds of pounds in grooming costs! Just ensure that you take extra care when grooming your pet at home to avoid any trips to the vet. There are plenty of great articles online about keeping your animal safe while you give them a haircut or trimming their nails.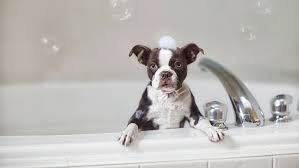 4. Cut Down Vet Bills
Speaking of vet trips, an excellent way to save money is to really prioritise your pet's health in order to avoid hugely expensive vet bills. Things like dental hygiene, a good diet, and vaccinations are so important for keeping your pet healthy and avoiding spending loads of money at some point down the road. So brush your pet's teeth a few times a week, be sure to keep them up to date with their vaccinations and flea prevention treatments, and exercise them well. Don't scrimp on these small parts of an animal's lifestyle – they're key to keeping your pet healthy and happy!
5. Save on Food
One of the biggest expenses when it comes to owning any pet is undoubtedly their food. Luckily, there are so many pet food subscription options available – and most of them offer amazing free trials! Whether you opt for Tails.com, Republic of Cats, or another subscription site, you can get a few weeks or even months of pet food delivered right to your door! Plus, in the long run, sometimes these subscription services are the most cost-effective way of feeding your pet.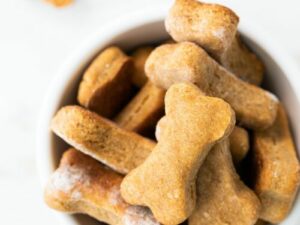 6. Find Bargain Dog-Sitting Services
If you're traveling, sometimes you might need to leave your dog in the care of someone else until you return home. But dog hotels, kennels, or dog-sitting services can often cost a small fortune. Rather than spending hundreds of pounds on these services, try looking a little closer to home first. If you have friends or family who would be willing to take care of your pet, you can save a lot of money and rest easy in the knowledge that they're taken care of by someone you trust; just be prepared to do some favours in return! 
If you're lacking any dog-loving friends or family, try Rover – an app that shows you dog and cat sitters near you. Whether you need doggy daycare, walks, or house-sitting, Rover can provide you with experienced individuals in your area at competitive rates. You'll be able to read reviews from other pet owners and be sure that you're getting the best deal.
7. Organise Your Spending
One of the easiest ways to ensure you limit your pet spending is to keep a record of your expenses. By totaling up everything you spend on your pet, including pet insurance, food, and any other expenses, it will be easy to see where you need to cut down. You can use Cashback sites to ensure you're getting the best deal on all your pet necessities, or head to GoCompare to find the best policy and provider for your pet.