The world of cryptocurrency can be a confusing and odd place. Most people are aware of cryptocurrencies like Bitcoin, but still don't fully understand what it is or how it works. For example, did you know that there are over 2,000 different forms of cryptocurrency right now? Learning about cryptocurrency (or 'crypto', as it is sometimes known) might seem complicated, but we have a foolproof guide to everything you need to know on researching, buying, and keeping track of crypto investments!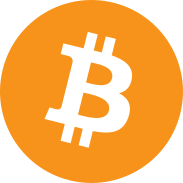 What is Cryptocurrency?
Cryptocurrency is, put most simply, a digital form of payment. It is an umbrella term for any currency that can be traded and stored electronically – this includes Bitcoin, Dogecoin, Ethereum; any of the 2,000 existing cryptocurrencies out there! It differs from traditional currencies due to the fact that it has no physical worth in the way that gold or silver; rather, it entirely depends on supply and demand, making it more volatile and unpredictable than many other currencies. However, the ever-increasing popularity of cryptocurrency shows no sign of slowing down any time soon, with Forbes predicting that Bitcoin will overtake the US dollar as the dominant form of global currency by 2050.
Is Cryptocurrency Safe?
Many people associate crypto with shady, illegal, or 'dark web' payments. This reputation is understandable, given that crypto is a form of payment that only occurs between two individuals rather than being run by a larger authority like a bank. Furthermore, the word 'crypto' refers to the process of encryption that takes place during the transaction. This provides anonymity for both parties while also ensuring security from outside hackers. For this reason, crypto has garnered a reputation for being popular amongst people conducting business that would best be kept a secret. However, this does not mean cryptocurrency is inherently shady or unsafe. The currencies themselves are safe and secure to invest in and trade, so if you're looking to invest, you need not worry.
The main concerns when it comes to cryptocurrencies are fraudsters carrying out scams. Realistically, anyone with a bit of tech knowledge can set up an impressive-looking website and claim to be selling a new form of cryptocurrency, even though they actually plan on taking your money and giving you nothing in return. To ensure you are investing in legitimate crypto, check the Financial Conduct Authority's Register for the name of the business you are dealing with.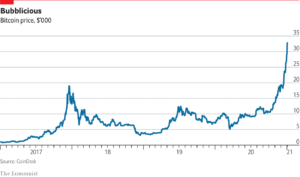 How do I buy Bitcoin?
There are so many options out there to consider when buying cryptocurrencies. Coinbase is a sound choice that we recommend since they have over 68 million verified users worldwide and strong security networks to keep your money safe. 
Step 1 – Sign up for an Account
Sign up on their homepage and verify your email address 
Step 2 – Two-factor Authentication
Connect your account to your mobile phone to allow two-factor authentication. 
Step 3 – Verify your Identity
You will need to verify your identity with an ID or proof of address and enter a payment method. From here on, you're ready to start buying Bitcoin!
Step 4 – Choose your Payment Method
Now just simply enter the details of whatever payment method you are using. The fastest option is probably a debit card, since bank transfer can take a few days to come through.
Step 5 – Buy your Bitcoin
Now just select the 'buy/sell' option on the screen, then enter the amount of Bitcoin you would like to buy! Once you buy your Bitcoin, you can see how much you have in your portfolio on the Coinbase website. You can also download the Coinbase app to keep track of the market and monitor the value of Bitcoin.
Now you can buy as much Bitcoin as you like! As always with investing money, never invest more than you can afford to lose; if you buy £100 worth of Bitcoin, be sure that you are financially able to lose that money and be okay. Cryptocurrencies are volatile and unpredictable, so these are by no means solid return investments. 
What can I use Bitcoin for?
Currently, most people purchasing Bitcoin are doing so to be part of the new wave of technology it represents, or just to educate themselves on finance and investing. But increasingly, businesses across the UK are accepting Bitcoin as valid payment, and with Amazon allegedly looking to get involved, more retailers are likely to follow suit. High street shop Lush is currently accepting Bitcoin, and bigger brands like Microsoft and Dell are also jumping on the crypto bandwagon. 
Whether you are interested in buying and selling Bitcoin, or simply want to learn more about it and how it works, always ensure you invest within your means and have fun! Getting to grips with crypto might take a while, but it's undoubtedly a lesson worth learning.