In the first quarter of 2021, consumer spending on footwear was approximately 2.43 billion British pounds. That is a mind-blowing figure! We want to help you save as much as you can on shoes by showing you where you can get them cheaper. You can save lots of money by checking the sale section, or buying from charities and outlet stores. Read on for more tips and tricks on how you can save money on footwear. 
Get a Discount or Cashback
Check out Latest Deals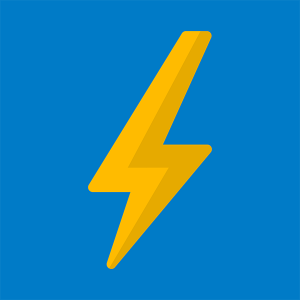 Here you will find all the best deals, voucher codes, and so much more! All you have to do is search generally for 'shoes'. You should get up to 132 pages of deals, sales and other offers available. Being stylish and in fashion doesn't have to come with a hefty price tag! Click here to browse for deals. 
TopCashback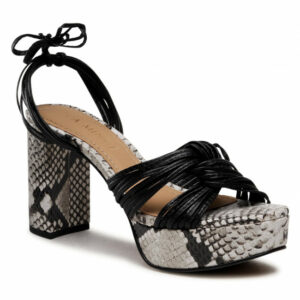 You can get part of your money refunded to you simply by using cashback websites and apps such as TopCashback when you are shopping online. They work with an array of retailers including Office, ASOS, H&M and many more. Click here to browse all their deals.
Outlet Stores 
Outlet stores allow shoppers to buy branded products at a discounted price. Here, you can find bargains and purchase high-quality products with a much smaller price tag. Most retailers have outlet stores spread across the country – you can easily find them simply by searching for the retailer followed by outlet store in Google. Below you can see two of the most popular footwear outlet stores in the United Kingdom. 
Clarks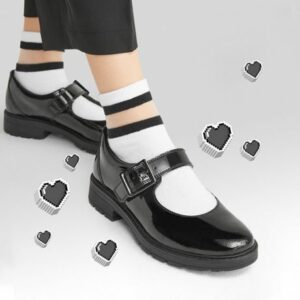 Children's footwear is becoming increasingly expensive – particularly when your little ones are growing out of their current pairs so fast. Purchasing shoes from the Clarks outlet stores can help you save loads of money. Click here to find your nearest store. 
Nike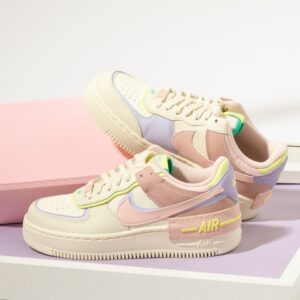 Nike factory stores offer shoppers loads of incredible bargains on footwear in addition to clothing. You can shop in-store and online for the best deals – their online shop features a sale section with an additional 40% discount. If you have a student living at home or are one yourself, you can redeem an extra 10% off by presenting your student ID or UniDays account. There are forty Nike outlet stores across the UK. Click here to find your nearest store. 
Cheap Websites 
Everything for 5 pounds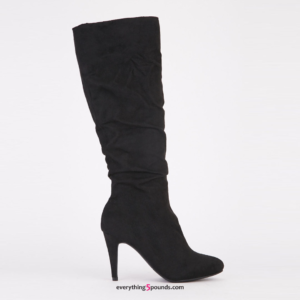 Everything for 5 pounds is pretty much like it sounds – everything is £5 or under except for their new Miss24 range. Here you can get any footwear ranging from heels to slippers – all for a fiver! Click here to start shopping.
Sole Trader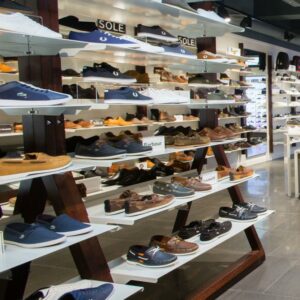 Sole Trader has a wide range of branded footwear available at a discounted price. You can even check out their 'Latest Offers' for more discounts. They also have seasonal sale periods; currently, there is a winter sale that features cheap boots, trainers, and much more with savings of up to 50%! Click here to see the deals available.
Buy Imperfect Shoes 
Schuh has an entire section of its website dedicated to imperfect shoes. These are shoes that contain minor manufacturing errors or very slight damage. Therefore, you can bag an incredible array of shoes without the massive price tag. Students can claim an additional 10% off. You are not able to return the shoes to a store, but you can get a free online return if you are a My Schuh account holder or, if not, you'd have £2.50 deducted from your refund. Click here to see the deals available. 
Buy Ex-Display Shoes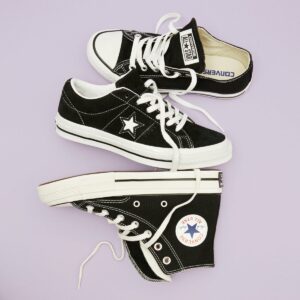 The office has a programme called 'Off Cut Shoes' where you can purchase former display shoes. You can buy shoes for £10 or less! These shoes are usually heavily discounted as they are held until new inventory is being added to replace them. Please note that there may not be a wide selection of sizes available due to the fact that these are the very last pairs available. You can also find this deal in the sale section of other stores. Click here to get shopping. 
Free Shoes 
Gumtree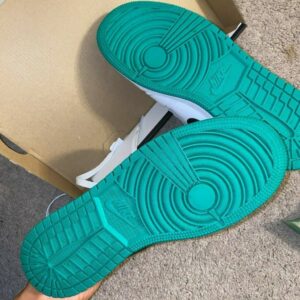 Gumtree is an advertising website where you can list anything from properties to apparel. There are people buying and selling on this platform all the time. There are also many people giving away free items such as shoes. Click here to find deals and freebies near you. 
Olio 
Olio is an app designed to help prevent local wastage. Users can share surplus food in addition to other household items and even shoes. Please note that offers are all based on location, so your address will determine the offers available to you. Click here to get started.  
Facebook Marketplace
Facebook Marketplace is a growing buying and selling platform. Users can easily set up meetings, local pickups, as well as deliveries with just a few clicks. There is a wide range of items on offer here. You could find an amazing bargain as well as some local freebies. Click here to get started.  
Nike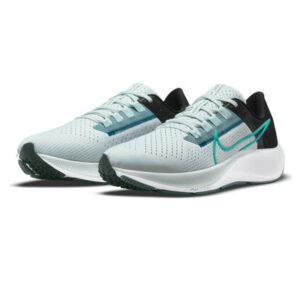 Nike is giving you the chance to try some of their most popular products, including their shoes, for free! All you have to do is simply sign up to their product testing site to be in with the chance. Click here to get started. 
Top Tips 
Check Out Charity Stores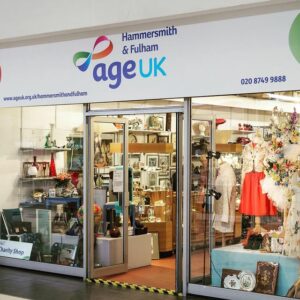 Think about shopping more sustainably by simply checking out the deals available to you in your local charity stores. The law forces charity stores to triple check items for counterfeits to avoid the spread of counterfeit products on the market. If stores are ever in doubt, they usually discard products to avoid fines; therefore items you find in-store are often genuine. 
Check the Sale Section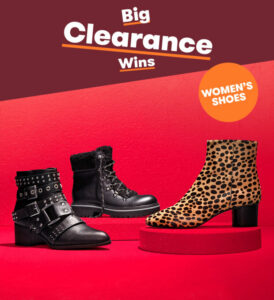 There is always a fantastic deal to be found in the sale section if you are willing to look for it! You can also check sale sections when shopping online, so don't be afraid to head straight to that section and search from low to high to find the best deals. For example, TK Maxx is well known for selling designer brands at a low cost, but you can get these even cheaper by checking out their sale section. Click here to get started. 
Seasonal Shopping 
If you are looking for school shoes just before school starts in September, then we are sorry to tell you – you probably won't be getting the best deal. For instance, if you are searching for winter boots, you can get them on sale as we start to approach the spring season. This is because retailers change all their existing stock in accordance with the seasons, so items that aren't sold are usually placed on sale to make room for new stock – which means you can snag some amazing bargains! 
Don't be Afraid to Ask!
Whether you are shopping online or in-store, if you are purchasing an item and notice it isn't perfect, you can always ask for a discount. In-store retailers are authorised to give you up to 10% off if the item in question is faulty or damaged. If you receive a faulty item that you ordered online,  you can return it and have it refunded; but if you deem the damage or flaw is minor you can contact their customer services and request a partial refund, due to the damage. 
If you know of any other tips and tricks that can help our community save money on footwear, feel free to comment below!