I'd like to show you my favourite freebie of the last few weeks: this charming little gift set from L'Occitane.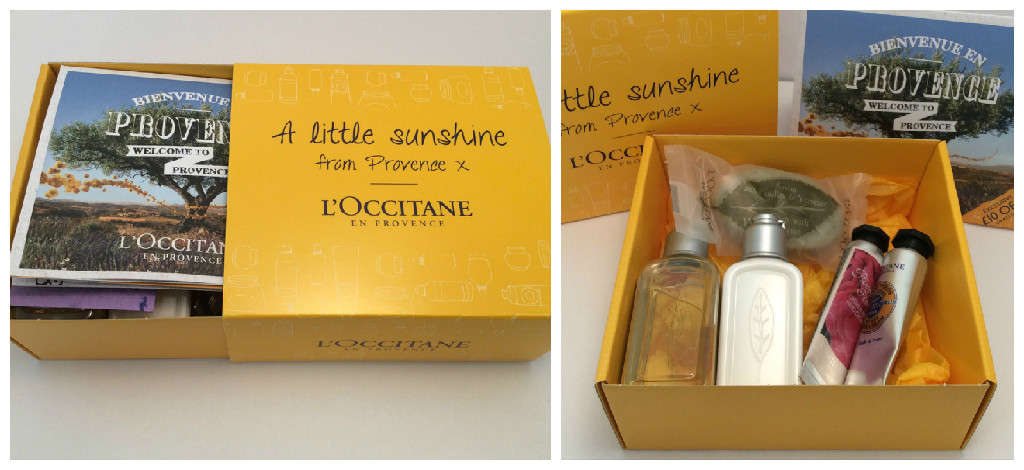 Some of you may remember that we featured L'Occitane's free gift of a tin and hand creams a while back. To claim it, you had to go to your nearest store and sign up to L'Occitane. I did so, and from then I received regular emails. Then one popped into my inbox that really caught my attention.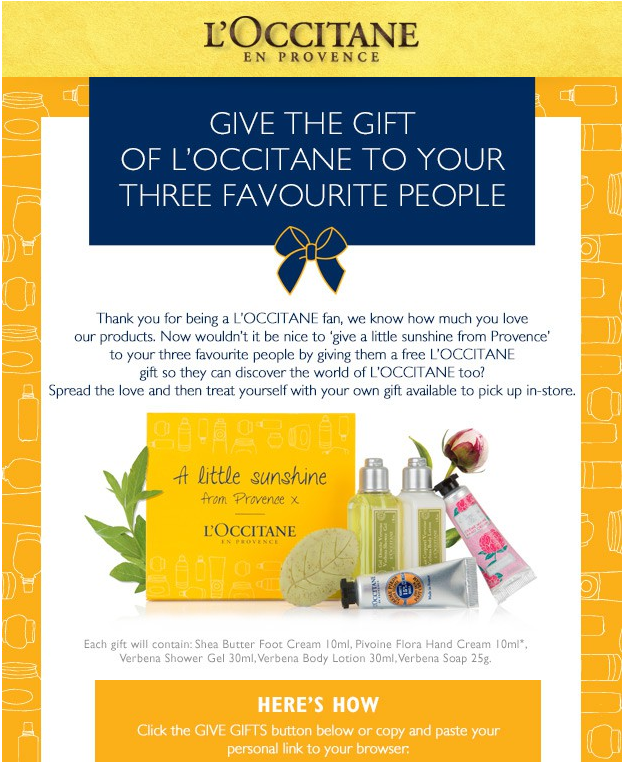 I followed the instructions, shared the offer with a friend, printed out my voucher and made my way to my nearest boutique, which is conveniently a mere 15 minute walk away. All I had to do was show my voucher to the cashier and give her my name and email so she could find my details on the system. I walked out, swinging my paper bag, moments later.

The gift set comprises Shea Butter foot cream 10ml, Pivoine Flora hand cream 10ml, Verbena shower gel 30ml, Verbena body lotion 30ml, Verbena soap 25g.
I'll be taking these along to festivals this summer to offset the mud with a touch of luxury.
A lot of freebies require an email address in return and this means the die hard freebie hunter accrues a lot of unwanted mail. I always use a spare email address when freebie hunting so as not to clutter my main inbox. However, I scour the spare inbox every so often and I'm glad I did on this occasion. This little jackpot has taught me that it's sometimes worth staying on mailing lists for the chance to receive loyalty freebies and deals.
Did you get this free gift offer from L'Occitane too?