If you're a home owner, you could be sitting on a veritable treasure chest of opportunity. There are lots of clever ways you can use it to generate some extra cash.
To this end, Gocompare has put together an illustrated interactive tool incorporating ideas for making money from each room of your house. It's accompanied by relevant websites to further your research and notes on insurance implications.
Try it for yourself here. Click on one of the pulsing green circles and a pop-out will appear, providing a clear snippet of information on how you can utilise that room for financial gain.
(The interactive is also fully optimised for mobile.)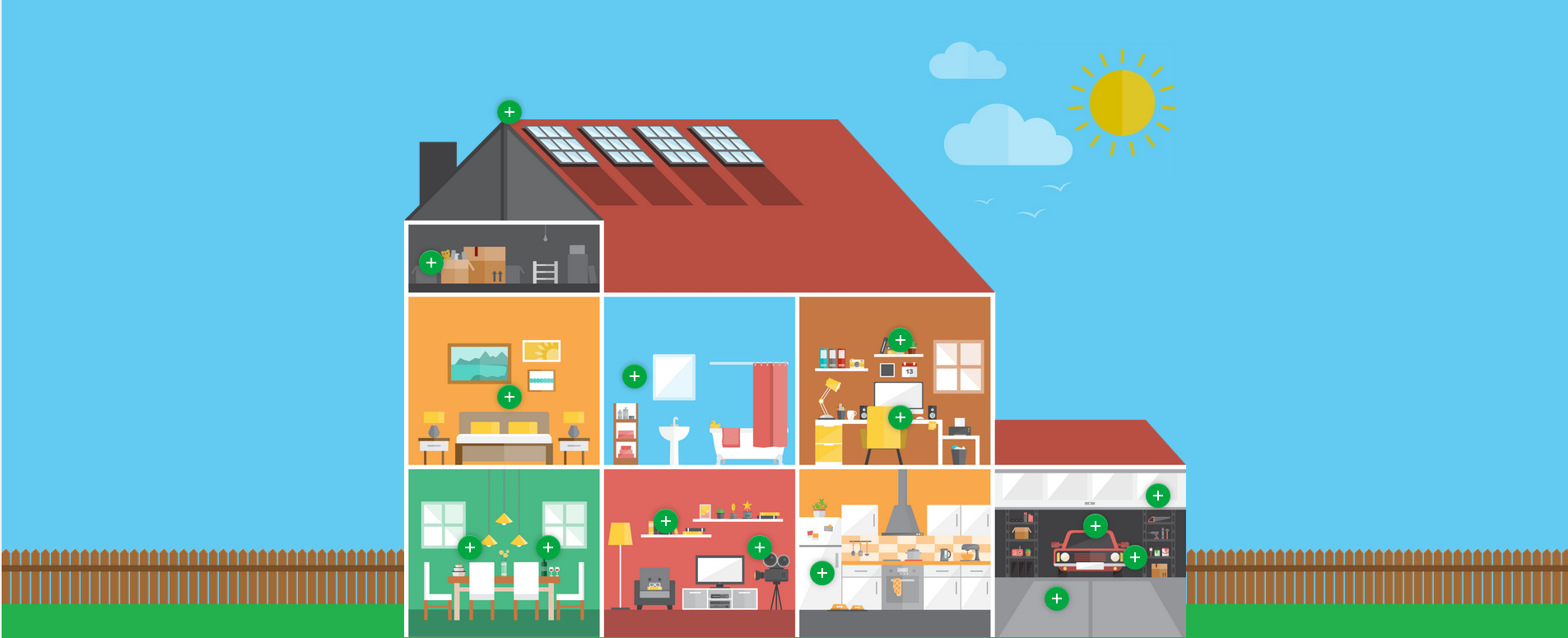 We gave Gocompare's interactive a spin to see what it could teach us.
In the Attic
Did you know you can rent out storage space? Register your loft or other secured area online (Gocompare recommends Storemates.co.uk), stow away someone else's possessions and see the money roll in.
In the Bathroom
If you're into your arts and crafts, consider turning it into a business from your home. For example, organic soaps can easily be made from your bathroom. Etsy.com is a great platform for showcasing and selling your wares.

In the Dining Room
Consider hosting a product party. Get your friends together around your dining room table to sell, for example, Tupperware or underwear. Moneymagpie is the website recommended for further ideas and advice.
In the Garage
Gocompare has many ideas for making money from your garage. One that we hadn't known about is advertising on your car. By agreeing to get a vinyl wrap applied to your vehicle, you may be able to make a tidy sum from a company wanting to advertise. Gocompare mentions Carquids.com and Usethatspace.com as useful websites, and also points out that vinyl wraps might count as modifications, so do let your car insurance company know.
These are just a few of the rooms featured on the make Money from your Home interactive. It's easy to use, pleasing on the eye and rather fun. Most importantly, it gave us a whole heap of inspiration for making extra cash that we hadn't been aware of before.
A Final Note
Gocompare warns that any extra cash you earn by following these tips will be subject to income tax, which means you must declare it to HMRC. You should also check with your insurer, mortgage provider and/or landlord before you rent out areas of your home or your car.
Give the interactive tool a go yourself here. Don't forget to let us know what you think in the comments below.