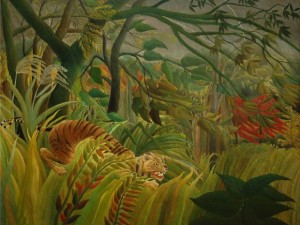 Picasso said that art is for 'washing the dust of daily life off our souls'. If your soul could do with a spring clean – and a free spring clean at that – take a look at these ways to see art without spending a thing. From sculpture to surrealism; installation to oil painting, there's something for everybody to enjoy.
Free Galleries
Here is a list of some of Britain's free art galleries. We've included both classical and contemporary displays.
► Scottish National Gallery of Modern Art. Edinburgh
► Walker Art Gallery, Liverpool
► Nottingham Contemporary, Nottingham
► Birmingham Museum & Art Gallery, Birmingham
► Kettle's Yard, Cambridge
► The Tate Modern. London
► Arnolfini, Bristol
► Brighton Museum & Art Gallery, Brighton
►National Museum Cardiff, Cardiff
Some special exhibitions held at these galleries may charge an admission fee.
Art College Exhibitions/ Open Days
Many art colleges open their doors to the public at least once a year to showcase their students' work. This gives the students something to work towards, allows their parents a chance to see what they've been up to and strives to impress school governor boards and local press. These exhibitions are invariably free.
The great thing about attending undergraduate or postgraduate exhibitions at art colleges is that you get to witness art created by the raw talent of the next generation of artists. While they're still developing their style and trying out everything they can before their bread and butter depends on it, you may find that students' work is particularly experimental and exciting.
A recent trip to Croydon College afforded us a glimpse of whole-room art installations, miniature theatre sets, interactive props and multimedia pieces involving wind machines alongside floor-shaking dubstep. You'll generally be able to chat to the students too; how often do you get to say, "I met the artist"?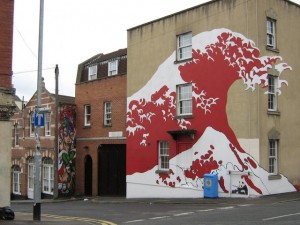 Street Art Tours
Prefer to take your culture under the wide open sky? Street art is a rapidly-growing medium, nowhere more so than in Bristol, the home of Banksy.
Group tours are available but you can just as easily enjoy a tour under your own steam with this interactive map. Use it on your smartphone to navigate Bristol's points of interest or do it the old-fashioned way – zoom in and print out.
Art Memberships
If you're a frequent gallery visitor you might find it worthwhile to invest in a National Art Pass. An annual pass for one person costs £57 and includes a subscription to Art Quarterly, free entry to 200+ historic houses and galleries all over the UK, half-price exhibitions and gift shop and café discounts.
Individual galleries often have their own memberships, one of the cheapest being The Barbican (London)'s Yellow Membership. For £20 a year you get discounts at the cinema, gallery and restaurant and private exhibition viewings at a VIP price.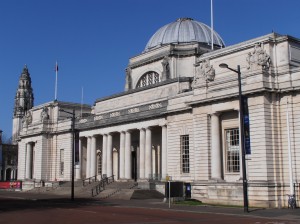 Volunteer Work
With arts funding limited, many galleries look for volunteers to help with their day-to-day running. The various Tates and The National Galleries of Scotland are two examples of galleries that offer front and back-of-house positions to volunteers.
It's a fantastic way to immerse yourself in art, educate yourself and, if you play your cards right, earn invites to gallery events. Most of the positions require no expertise and are part-time to fit around your life, although full-time internships can also be found.
Art Markets
If you prefer noise and bustle to the reverent hush of art galleries, we advise you to spend an afternoon at an art fair or art market. You're likely to find more of the 'looks pretty on your wall' type of art here rather than the daringly conceptual works that inhabit The Tate Modern, for example. The artists here are out to make sales from their stalls but there is no obligation to buy.
If your soul is still dusty after all that then you're beyond help.