With the cost of living ever rising, it's never been more important to work out where you can make savings on your weekly outgoings. When it comes to supermarket shopping, we all have our favourite stores, household staples, and go-to treats, but in this blog, we'll be taking you through the best money-saving opportunities at each of the UK's top supermarkets, ensuring that whether you're a diehard Tesco shopper or an Aldi superfan, you'll know exactly where to look for a bargain next time you're stocking up.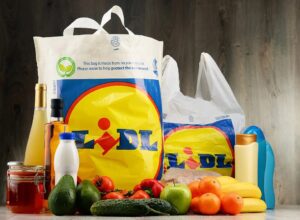 Lidl
Given that their tagline is 'Big on Quality, Lidl on Price', it's fair to say that Lidl is considered to be a great supermarket option for those looking to save their pennies without compromising on flavour and standards. But have you downloaded their rewards app yet? Lidl Plus can help you save even more on your weekly shop, as it offers everything from new coupons each Thursday to exclusive discounts and prizes. Accessing these deals is super easy too, as the app can be downloaded on both the App Store and Google Play, and registering only takes a few minutes!
Aldi
If rising prices have left you considering switching from your traditional supermarket choice, Aldi may be your new favourite. Aldi aims to make the everyday easier, and continuously offers great deals that help you to budget for tasty and nutrient-dense meals that all the family are sure to enjoy. One area of the Aldi website that you may have missed, however, is their recipe section, where they regularly highlight money-saving meals for as little as £1 a portion. If you're trying to cut out extra costs by avoiding takeaways, these budget recipes are brilliant, providing lots of fakeaway ideas that'll help you trim down your waistline at the same time as your spending!
Asda
During the recent co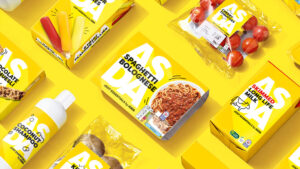 st of living crisis, few supermarkets have been as involved as Asda in creating low-cost grocery options. Launched in May 2022, the store's 'Just Essentials' range made nationwide news due to its bright packaging and astoundingly cheap prices, and months on, shoppers are still reaching for the canary yellow items on the shelves. A replacement for the previous 'Smart Price' products, the 'Just Essentials' range is made up of almost 300 unique items, including meat and fish, fresh fruit and vegetables, and long-lasting staples for your cupboards. If you haven't tried Asda's alternatives to your favourite branded products, why not give it a go on your next trip to the shops and see how much you can save?
Tesco
Tesco is a supermarket giant in the UK and is well-known for its Tesco Clubcard and Aldi Price Match. Something you may not have heard of, however, is their recently added Clubcard Plus opportunity, which costs £7.99 per month, but comes with a wide array of cash-saving benefits. Although you'll be splashing out on an additional fee, you'll enjoy 10% off in-store grocery purchases twice per month, plus 10% off F+F clothing. To save you doing the maths yourself, that means, if you spend £150 on two separate occasions during the month of April, you'll save £30 in total. Take away that original £7.99 fee and you're still getting a great deal!
Sainsbury's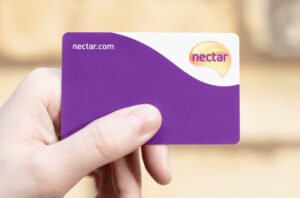 If you're wondering how to save money when shopping at Sainsbury's, we've got you covered. First up, it's the beloved Nectar Card. Helping you to collect points and save on future shops with every swipe, signing up for this nifty card is a no-brainer! Nectar points can also be built up by paying for fuel at Sainsbury's petrol stations, so make sure to consider this next time you fill up. Additional offers from Sainsbury's include their delivery pass, which can help you save as much as £168 a year! By paying just £7.50 per month, you'll be able to see slots in advance, book 1-hour slots to ensure you don't need to hang around all day waiting, and enjoy priority service at busy times of the year – you'll never have to worry about the Christmas turkey not arriving on time again!
Morrisons
Morrisons offer their own blog that's packed with ideas on how to make your shopping budget stretch further. From innovative ways to bring new life to your leftovers to their Swipe and Save app, it's brimming with inspiration on ways to keep your pockets and bellies full! Perks associated with using their brand new app include personalised offers that are catered to the products you buy on a week-to-week basis, discounts with My Morrisons Clubs, and even a Basket Bonus, which you can scan every time you shop for the chance to win treats such as flower bouquets or fresh pastries from the bakery.
Waitrose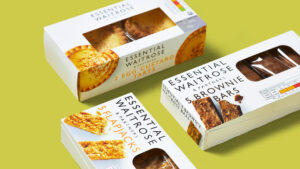 Now hear us out – we know Waitrose isn't typically associated with being budget-friendly, but when it comes to their Waitrose Essentials range, you may be pleasantly surprised. With high quality you'd expect, and low prices you wouldn't, this range is packed with products that are priced as low as 14p! There's also the myWaitrose card, which provides personalised vouchers each week for users, free premium coffee in-store with any purchase, and even member-only rewards, helping you enjoy money off Waitrose Cookery School classes and dry cleaning services!
M&S
If you've made it this far, we thank you! Alternatively, maybe you're just a sucker for Percy Pigs so you scrolled all the way down…Either way, we promise it's true – there are plenty of ways to make your pennies go further at Marks & Spencer! One major perk is Sparks – a handy helper that allows you to enjoy great savings on the things you love. Not only does Sparks promise online and in-store deals that are catered to your shopping preferences, but it'll make sure that you're the first to know about weekly treats and freebies! One lucky shopper in each M&S store will even walk away with their full shop for free each week, so what are you waiting for?