The UK Wedding Taskforce estimates there will be a whopping 350,000 weddings held across the UK in 2022. The average cost for a wedding this year is approximately £25,000. This can seem incredibly daunting and expensive, but don't worry we have put together an ultimate guide to help you save money on your big day! 
Top tips & Tricks
Budgeting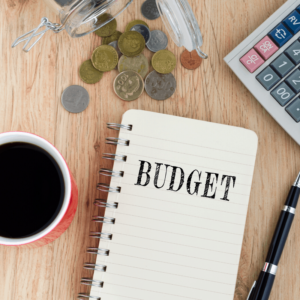 You can start saving for your big day by switching bank accounts. Banks will offer you cash incentives as well as other things for switching accounts. For instance, HSBC UK offers a £110 cash incentive for switching as well as a £30 UberEats when you switch to an HSBC Advance Bank Account. Please note, each offer has terms and conditions, as well as fees of its own. Click here to find some of the best deals available and find the one for you. 
You can also benefit from joint bank accounts which grant both parties access and help you to visualize your saving goals all in one place. Once you are married you can make the most of Instant Savings Accounts (ISAs). You have a personal allowance of £20,000 tax-free at your disposal. As a married person, you can have a 'Bed and Spouse' or 'Bed and ISA' which allows you access to your partner's ISA allowance, giving you access to £40,000 between the two of you. Essentially, if your ISA has rolled past the tax-free threshold, you can pass the excess to your partner as long as they're beneath the threshold. This will allow you to save up to £40,000 tax-free every year! 
Dates really do matter! 
Due to the high demand for weekend ceremonies as well as other clientele, Saturday evenings in the summer seasons are the most sought after and costly dates to get married. We advise that you pick an alternative date to exponentially bring down the costs of your big day.    
Haggling 
You can always negotiate for a better deal – don't let anyone tell you differently! Haggling by definition is negotiating for the very best price or deal. Independent retailers can be easier to negotiate with, in contrast to high street brands. However, it isn't impossible. Please find some of our top tips and tricks to help you haggle. 
Tips and tricks 
Confidence – When asking for a better deal, you need to be confident and friendly but assertive. You should aim to mimic the behaviour and body language of the person you are negotiating with.
Timing – It is proven that haggling success rates rise when the store you visit is quiet. We recommend waiting for the last Saturday of the month when stock is changed, nearing closing time to ask to speak to a representative. 
Who to haggle with – Speaking to an associate often won't get you very far as they don't have the necessary authority to offer you a better price. You are better off asking for a supervisor as they have the necessary clearance. 
Research – You need to compare prices and deals to other retailers. Knowing the product and what others offer will give you a greater scope of how to haggle for a better price. 
Buying in bulk – Ordering in large quantities will often make it easier for you to negotiate a better price. Since you have a high volume retailers can often bring down the cost per unit.  
Ask for a freebie or extra – If you can't get a better deal cost-wise, then you can always ask for extra perks, freebies or discounts to use on other items or in the future. 
Product flaws – Supervisors can often knock off anything up to 20% off items with defects or flaws. Please note this is not set in stone. 
Shopping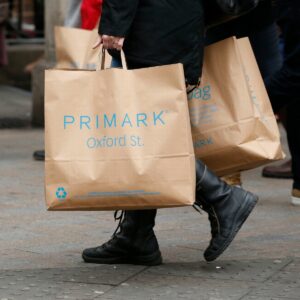 Aside from haggling, you can also find real bargains in the sale section, particularly when there are seasonal changes. You can save loads by buying your attire off the rack, or even former display items for your big day. We also recommend that you shop around and compare a number of different offers before you ultimately pick out the best deal for you. Furthermore, we highly recommend you or your entourage mention you are wedding shopping – nothing ups the price more than the W-word. 
DIY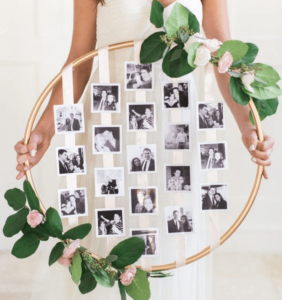 You can save lots of money by making your own invitations, party favors, decorations and so much more. There are plenty of tools for you to use including YouTube. You can find an array of videos that will show you how to create your own decorations step by step. Click here to watch one we already found for you. 
Wedding checklist
Rings 

Bachelor and Hen parties 

Guestlist 

Invitations

Photographer 

Ceremony 

Venue 

Transport between locations if applicable 

Catering and cake 

Decorations – flowers 

Entertainment & music 

Keepsakes 

Clothing 

Hair and makeup on the day

Wedding insurance

Gift registry

Honeymoon
Rings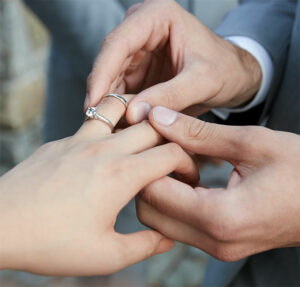 Wedding rings can be quite expensive, so we have come up with a few ideas to help you save money. You can avoid a hefty price tag by using family heirlooms and hand-me-downs. If you aren't able to do this, then you can always shop around in various retailers and even pawn stores to find the best deal for you. We do recommend looking at gemstones such as moissanite and champagne coloured diamonds which are valuable gems that look beautifully unique and are a cost, effective alternative to regular diamonds. 
Bridal parties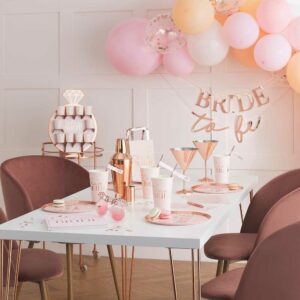 The very first thing you need to do is decide on a budget which takes into account other aspects of your wedding. Bridal parties can become quite costly so you can save some money by hosting the party at your house. You can also create your own decorations using DIY techniques.
You can also save money on catering by thinking creatively. One option is to serve store-bought appetizers and drinks. Alternatively, you can also add a fun twist to your party by having guests bring food, for instance, you can have a random generator select the theme for each guest's dish or board that can include cheese boards, sweet platters, etc. as is pictured above. Furthermore, you can save massively on drinks by offering a smaller selection. You could offer two selections of soft drinks, cocktails and non-alcoholic drinks. This means you only need to buy specific products to cater for your party, saving you money. 
You can also feature entertaining games and projects at your party. You can create scrapbooks by asking guests to bring or write out their favourite recipes, their best advice, etc. This is super interactive and heartfelt – plus you can end up with some really lovely keepsakes from this amazing day!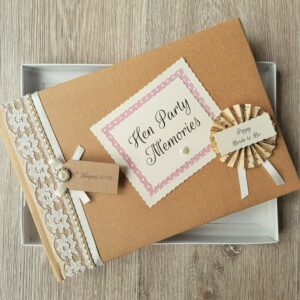 Guestlist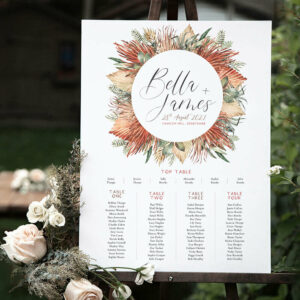 The guest list is arguably one of the most important aspects of your big day. You and your significant other need to sit together to create a guest list. It is a great idea to create your own lists separately and then join them together. This can help you think of everyone who is important to each person. You must work as a team to bring down the number of guests as the more guests, an intimate celebration can help you save money. 
Invitations & Seating cards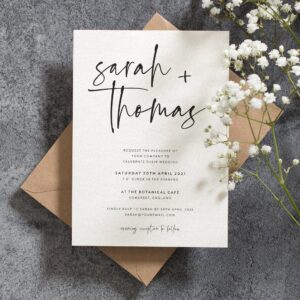 Wedding stationery, including invitations and seating cards, can become quite costly pretty quickly. You can have the same embellishments and high-end quality without a big price tag. Instead of ordering invitations and other stationery from retailers you can use free downloadable templates or create your own, meaning your only costs will come from printing. You could also consider creating your own handwritten invitations, which you can style to your own liking. Find some examples of downloadable templates below. 
Photographer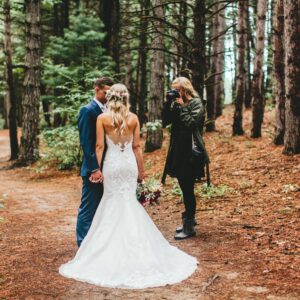 A professional photographer's rates vary but the average fee is approximately £1,500. When you're shopping around make sure to ask for quotes, and if they offer package deals that include videographers. Don't be afraid to haggle and bargain! 
We have considered some alternatives to professional photographers which include doing something creative! You can invest in disposable cameras and hand each guest their own for the duration of your wedding day which they will return by the end so you can see your big day from multiple perspectives. You can also consider calling in some favours with family and friends – you may have a friend who is particularly interested in photography who you could pay to photograph your big day.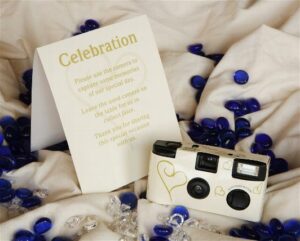 We strongly advise setting up a wedding day Whatsapp group chat, Dropbox or Facebook page where you and all your guests can share pictures of the big day. This will grant you access to more pictures of your wedding without the fees of a professional. This is also super convenient and accessible for all!
Venue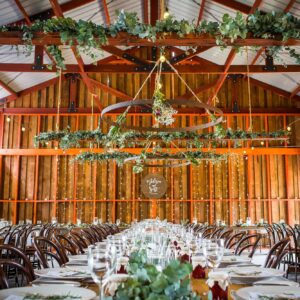 To save money consider having your wedding ceremony and reception quite close to each other if not in the same place. Churches and other religious institutions often have small halls or areas available that you could hire for your reception. You should also consider alternative locations such as halls, hotels, and restaurants. 
Consider looking for package deals that include venue, catering, entertainment and more. This can be a great way to bring down the cost of your wedding. For instance, The Knights Templar Wetherspoons pub in London is the first of the chain to have the necessary licensing to be a wedding venue. Previous weddings have cost between £3,000 and £4,500, including a three-course meal or buffet for 100 guests, wine, a wedding planner, flowers, table decorations and a live DJ. This is a massive bargain! Click here to get a quote.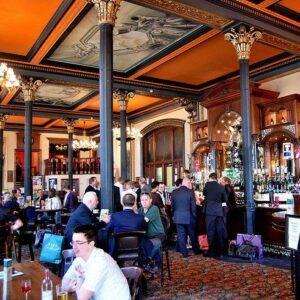 Having said that, you always need to check what is exactly included in your package as well as your bill. This includes service charges, staff expenses, also if you are hosting your ceremony at a hotel enquire about discounts for guests. Most importantly, check if the venue you like has a no corkage fee. Put simply this just means they won't charge you for bringing your own booze and other drinks meaning you can save money. 
Catering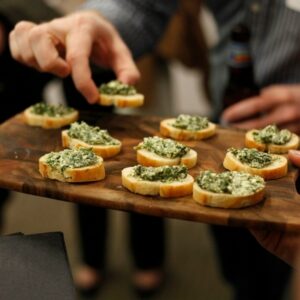 Less is often more when it comes to catering events such as weddings. By opting for a cheaper menu you can often get food that is just as fresh and delicious. Instead of oysters and champagne, you can opt for seasonal flavours which are in abundance during that time of the year, meaning you can save some pennies. 
Cake 
The average cost of a wedding cake in the UK has increased exponentially. You can expect to pay an average of £350 for a two-tier cake, or £550 for three-tiers. This can seem daunting but worry not we have some savvy tips and tricks to help you save money. Firstly, there is a massive difference between buttercream and fondant cakes, especially in regards to their price. Fondant cakes typically fetch double if not triple the price of a buttercream cake. You can analyze some of the stylistic differences between these two different types of cake in the images below.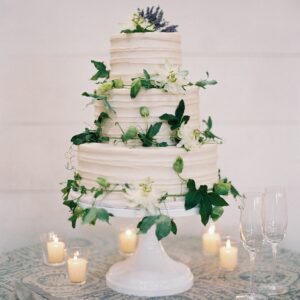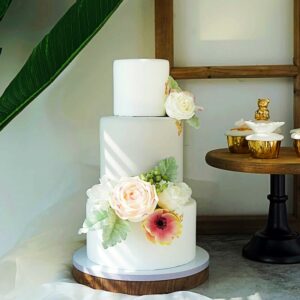 Considering the elevated prices of wedding cakes you can also consider store-bought cakes. You can buy two or three of these and redecorate them in accordance with the aesthetics of your big day. Marks & Spencer's have a wide range of premium cakes all under £50, click here to browse their range.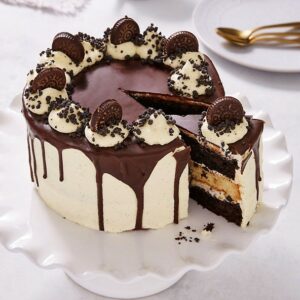 If you aren't one for tradition you can even consider alternative options to cake. There are an array of options such as cupcakes, doughnuts, pretzels or if you are really brave something savoury perhaps your favourite fast-food brand such as a pizza or McDonald's cake. 
Decorations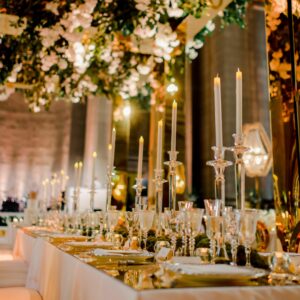 An easy way to save money on decorations is to revert to doing it yourself. You can access hundreds of tools and handy DIY videos online which will explain how to create your own confetti, centrepieces and much more. Not all DIYs require you to create everything from scratch, a great example is floral arrangements – you can save lots of money by picking up flowers in-store and simply rearranging them into centrepieces for your big day.  Please find a helpful list of decorations and extras you may need below. 
Ring pillow 

Floral or balloon arch 

Lighting 

Aisle markers

Centrepieces

Table and chair covers

Napkins and dishware 

Confetti 

Wedding cake stand/table

Kid-friendly table 

Gift table  

Photo display

Guestbook 
Entertainment
You can save loads of money on DJs by simply creating your own Spotify or Amazon playlist for free. You can enjoy a free trial and listen to uninterrupted music on your big day.
Clothing 
Shopping for your wedding day can be stressful and it can get very costly fast. Remember to allocate your budget wisely between you and your partner's entourage. One way to bring down costs is to ask your bridesmaids and groomsmen to cover the expenses of their own outfits. Alternatively, limiting yourself to fewer bridesmaids and groomsmen can help stretch your budget. 
When you're browsing for your wedding dress you can save loads by buying in sale off the rack or sample products. You can ask your bridal consultant to show you these dresses and make sure to inform them of your budget. Alternatively, you can consider wearing items and accessories previously used by your family members – you can upcycle anything these days from dress to vintage shoes! If you don't have family heirlooms you can also consider buying a second-hand dress. Click here to browse some options.
Hair and Makeup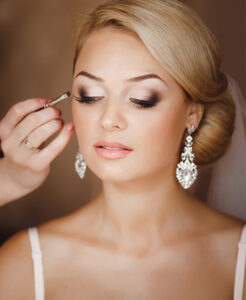 Professional salons can be a tad expensive so be sure to shop around and compare quotes. We recommend asking for package deals that include any bridesmaids you may have, you can then ask your entourage to chip in equally to cover this expense. Independent makeup artists may be cheaper and willing to come to your venue for a consultation – just make sure to arrange quotes beforehand and stick to a plan to avoid any unexpected fees. 
You can also do your own makeup. You can claim lots of free makeup to make your special day less expensive. You can claim lots of free makeup products such as facial treatments, foundation and much more – just search makeup on our website for an array of offers. 
Wedding Insurance 
If this pandemic has taught us anything it's that insurance may not be such a bad idea. Wedding insurance will cover expenses should anything go wrong. We did some digging and found the best comparison website. Click here to browse their offers. 
You can also protect your finances by paying any deposits with a credit card. Section 75 means that your credit card provider is also responsible for misrepresentations or any breaches of contract by retailers meaning you can claim your money back if you feel you were let down by a retailer or trader. Click here for more information.
Gift Registry 
You can save your guests, family and friends a great ordeal of searching for the perfect wedding gift by simply arranging a gift registry that details all the things you need and would greatly appreciate. It is super easy to create a registry, particularly on Amazon. Click here to get started on yours.
Party favors and keepsakes 
You do not have to invest in party favors however if you are going to here are a few ideas and suggestions to keep your budget low but still memorable. Instead of a conventional goodie bag, you could have a table with party favors for your guests to pick up as they leave.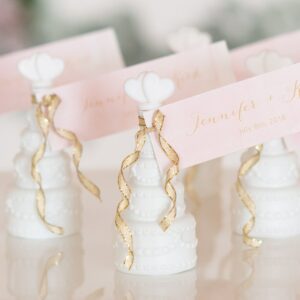 You can get over 24 of these adorable bubble bottles for just 62p each!
2. Candles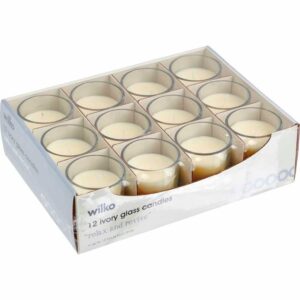 Candles are a very common party favor, you can get a dozen for just £7 from Wilko! 
3. Candy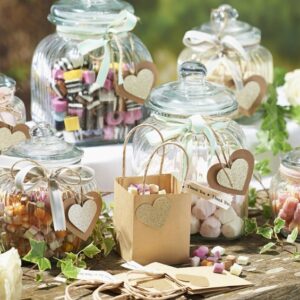 You can very easily head down to Poundland and purchase a few bags of chocolates and sweets. 
You can add a highly personal touch by personalizing your party favors. We found these beautiful customisable stickers from Amazon for just £5.50. Click here to order!
Honeymoon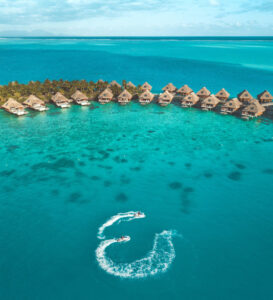 Honeymoons can sometimes be overlooked as the costs of the wedding itself can be overwhelming. You can save on your honeymoon by using cashback sites, booking in advance, and opting for package deals. You should consider visiting a place that isn't a hot tourist destination as you can often find equally beautiful sites for cheaper!
TopCashback is a free online cashback website. Members can earn cash back on anything you purchase. TopCashback pay's up to 15% of anything you buy on the internet. We earned £2,500 for doing our normal online shopping. Sign up today and start earning cashback on your shopping. Click here to get started!
If you know of any other tips and tricks that can help our community save money on their big day, feel free to comment below!