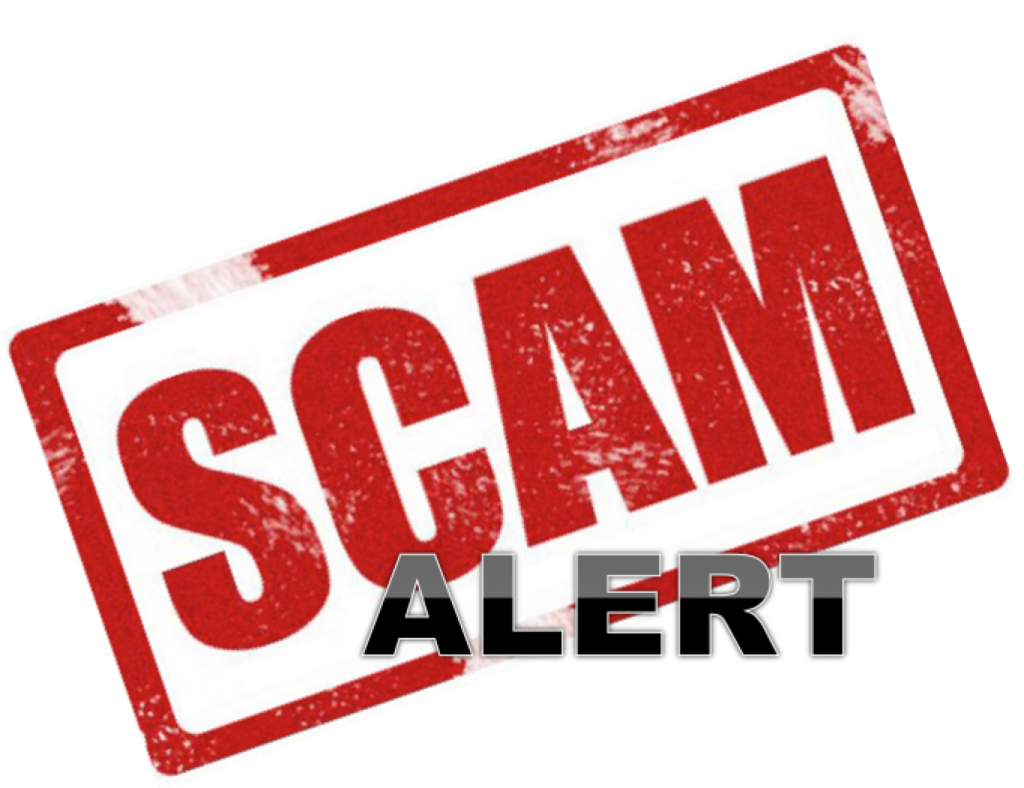 Nowadays, it is becoming increasingly difficult to spot a scam. Fraudsters are getting more and more sophisticated in the way they use technology to make you part with your money, and you could fall victim to a scam when you least expect it.
Here are our top tips for staying safe online and ensuring that you don't receive any nasty surprises whilst freebie-hunting!
Create a Second Email Address 
If you are regularly signing up for freebies, it is a good idea to create a new email account dedicated solely to your freebie-hunting pursuits. This way, if you end up receiving a whole load of promotional emails after signing up for free stuff, you won't have to worry about sorting through these in order to find your important emails. You might also want to use a fake phone number to avoid the possibility of scam calls and texts. Furthermore, always be sure to use different passwords for the accounts you create when freebie-hunting. This way, if your data is ever compromised on a dodgy website, your other accounts will remain secure.
Ask Yourself – Is it too Good to be True?
A small company you have never heard of is giving away 2,000  Range Rovers if you enter your bank details? Alarm bells ought to be ringing straight away. Sometimes a freebie is just too good to be true. In a lot of cases, these websites are likely trying to convince innocent people to part with their bank details. Oftentimes, these websites might feature lots of pop-ups, or might seem low-grade in terms of spelling mistakes or poor-quality website design. Although, as scammers become more and more tech-savvy, it is getting increasingly hard to differentiate between scam websites and real ones! So remember, just because a website looks high-quality, does not necessarily mean it is safe.
Companies generally give away free things for logical reasons; usually they are trying to promote a new product, or maybe they have a surplus of stock. It is unlikely that a company will be giving away insanely high-value products to thousands of people. So before you start entering your card details, stop and think about why a company might be parting with so much for so little in return, and question whether it might be too good to be true.
When it comes to freebie-hunting, it is always a benefit if you can sign up to reputable websites of companies that are long-established and trusted. Product testing sites like SuperSavvyMe are often more competitive, but they are a reliable provider of high-quality freebies. Similarly, recognised supermarket brands and high-street stores are likely to be genuine when they offer freebies. 
Small businesses can offer promotional freebies, but always be skeptical about a new organisation running high-value giveaways – as mentioned before, it might be too good to be true. If in doubt, ensure that the website has contact information like a helpline or an email address. In this case, if you are an unsatisfied customer for any reason, you will have somewhere to voice your concerns.
Occasionally, freebies will require a postage and packaging fee. If you feel that this freebie is worth it, think carefully about where you are putting your bank details. If it is a reputable and well-known company, you're likely safe. However, if you are unsure, head over to TrustPilot to see if the website has any positive or negative reviews. When freebie-hunting, Latest Free Stuff always checks their freebies thoroughly to ensure they are scam-free, so you can rest assured that your details will be secure when signing up for any freebies.
Have you ever applied for a freebie and felt like you are spending hours answering million-and-one questions, with no hope of receiving anything by the end? You have likely fallen victim to a scam. Some companies will entice customers with the offer of a freebie or competition entry, only to make them answer hundreds of irrelevant surveys and questions. In reality, these companies will sell on your data to bigger companies, and often have no intention of giving away any freebies. The best way to avoid this is to look out for the warning signs – if you are hoping to get a free cereal bar sample, but you are somehow answering questions about the type of car you drive and the number of cats you own, it is a surefire sign that you are being lead on a wild goose chase. Don't waste your time – a company giving away genuine freebies will usually only ask you questions relevant to the product. Anything else is not to be trusted.
Join Facebook Group Freebie Communities 
A great way to avoid scams is by joining a freebie-hunting community. Try out this Freebie-hunting Facebook groups or Instagram pages can offer you loads of potential freebies every day. If you see a post about a freebie and the comments are filled with positive reviews and experiences, you can be pretty sure that you are in safe hands when ordering your freebie. Not only are you decreasing your chances of getting scammed, but you'll be able to have fun and chat to other people about the best way to find freebies!
If you follow all these tips and tricks, you will be unphased by freebie scammers! Just remember to always listen to your gut; if something feels fishy or is not sitting right, it is best to just move on and look for the next freebie. Keeping yourself and your information safe is always the most important priority when freebie-hunting.