Zartasha Latif received a top of the range Indesit Tumble Dryer for free
The tumble dryer was delivered to her house completely free of charge
Zartasha shares her tips and tricks for receiving amazing freebies like this one!
When Zartasha Latif saw the opportunity to test out an Indesit tumble dryer, she couldn't believe that she would be lucky enough to be selected. Zartasha shared her story about receiving her free tumble dryer worth £250 with us.
"I was notified that I had been selected to receive, keep and review an Indesit tumble dryer around a week after submitting my details. I couldn't believe that I had actually got a tumble dryer worth around £250!"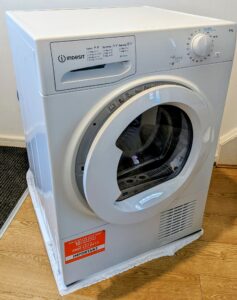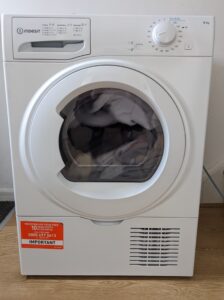 So how did she do it? And more importantly, how can you get amazing free products to test at home too?
Zartasha told us it was a really simple process; "the link to the Indesit tumble dryer was shared on the Latest free stuff Facebook page and on their newsletter in October 2021.
I followed the link shared by Latest Free Stuff, and filled out the form. After that it was pretty much a waiting game."
Zartasha may have had to wait a while to receive her tumble dryer, but she didn't mind! 
"It took around 3 months for the tumble dryer to arrive; but it was definitely worth the wait. I felt extremely excited and grateful once it had arrived."
What an amazing opportunity! We asked Zartasha about any help or advice she had for others looking to get great freebies and offers like this. She told us it's all about perseverance and patience – "My advice would be to check what freebies are posted everyday and always apply. Don't give up and persevere! Follow the page on Facebook and Instagram for all the latest freebies. There's also a telegram group, which again is definitely worth being a member of."
"There are so many other ways of getting freebies and so many producing testing sites, which are open to everyone. Latest free stuff share lots information on their page and are extremely helpful in getting started in the world of freebies." 
Deepak Tailor, founder of LatestFreeStuff.co.uk, said "Zartasha has really taken advantage of the opportunities out there for product testers. Big brands are always looking for individuals to test out their latest products and provide feedback, so always be on the lookout for the chance to sign up and receive high-value freebies like this one!"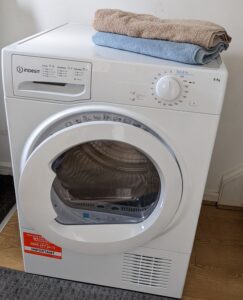 So where can you go to get amazing product testing opportunities like these? We asked Zartasha for her top places to sign up as a product tester –
"Alba Science, Clicks Research, Bazaar Voice, Tryit, Argos Testers, Garnier Panel, Philips product testing, Trnd, Home Tester Club, Mingle, Panelbase, the Good Housekeeping Institute and many more."
"There are also communities that offer free beauty products such as Feel Unique, La Roche Posay, Superdrug, Decleor panel, Vichy Societe and Lancome."
But it's not just a case of signing up; being active on these product testing sites is the best way to get selected, as Zartasha mentions –
"I would recommend registering with these panels and sites to all freebie hunters and keep applying! Staying active within these communities will increase your chances of being selected for product tests."