Are you stuck looking for the perfect low-cost staycation or just a cheap day out for you and the family? We have just the list of free days out that covers the entire UK! Whatever you're into museums, galleries or trips through nature, we have the perfect free day out for everyone this Summer!
Browse through the list and find your next day trip!
1. Free Chocolate Museum Entry In Brixton, London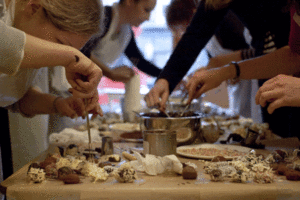 Calling all chocolate fans! The Chocolate Museum in Brixton is open to the public only on Sundays this summer. Visitors can turn up between 11 am and 5 pm to visit the Chocolate Museum's permanent exhibition for free. 

2. Free Bullring & Grand Central Events In Birmingham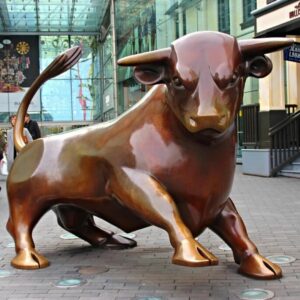 The Birmingham Weekender festival is back this August with over a hundred free events to be enjoyed by you and your loved ones. From Friday 27th August 2021 you can witness an array of performing arts and spectacles featuring the very best local and West Midlands artists at the Bullring & Grand Central. This is perfect for a weekend getaway as well as all year round as you can go see the Bull statue whenever you would like. The statue itself is the largest animal sculpture made of bronze weighing in at a whopping 6.5 tonnes!

3.  Free Museum & Art Gallery Entry In Birmingham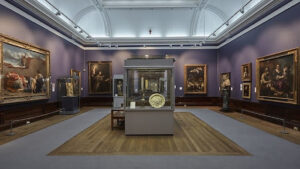 Even though the Birmingham Museum and Art Gallery is closed until 2022, there are still loads of outdoor activities to enjoy until then! The Freedom 50 exhibition celebrates 50 years of Bangladeshi independence using photos from over five decades. Use the 'What's on' tool to plan your visit and find out exactly which activities will be held.

4. Free Ashton Court Estate Day Out In Bristol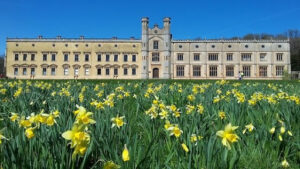 If you're in or around Bristol and want a quiet day out or are looking for the best cycling spots, look no further. Ashton Country Estate features a massive park and mansion with 850 acres of woodland and grassland with plenty of activities year-round. The estate features a deer park, play areas, cafes and garden which you can access completely for free! Please note admission is usually free except for special events. 

5. Free Matthew of Bristol Ship Day Out Bristol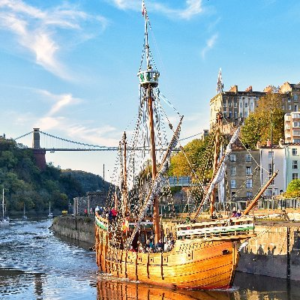 The Matthew of Bristol is a replica of the ship that John Cabot sailed from Bristol to Newfoundland in 1497. The ship is free to visit. You can go aboard, have a look around, climb the steps to the upper decks, and chat with knowledgeable guides during your visit. However prices for a trip abroad the ship vary. You can also explore the remainder of the historic harbour to take in the ship's full splendour.

6. Free Arnolfini Gallery Entry In Bristol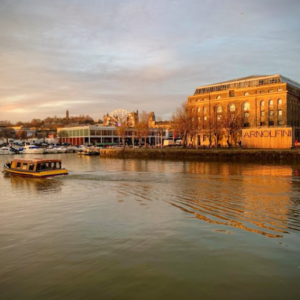 The Arnolfini Gallery is open Tuesday through Sunday from 11 am to 6 pm. There are plenty of interesting exhibitions to catch as well as family events including the 'We Are Family, The Colour Lab' which runs every Wednesday until September. Exhibition slots are free, but visitors are urged to book in advance. After viewing the exhibitions it's time for some grub. Why not check out the beautiful view at the Arnolfini Harbourside Bar?

7. Free Balmedie Country Park Day Out In Aberdeen, Scotland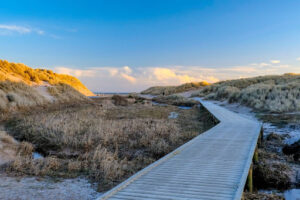 Located on the coast of Aberdeen, Balmedie Country Park is an intricate dune system that stretches 14 miles from Aberdeen to the River Ythan in Newburgh. You can enjoy a lovely stroll on the path that leads to the beach. The park also contains barbecue and picnic areas which are free for visitors to use as well as a kiosk that sells ice creams and beverages. The location has won several awards including the Seaside Award in 2018, making it the perfect place for a family day out.

8. Free National Museum of Scotland Entry In Edinburgh, Scotland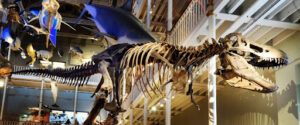 If you're in Edinburgh, you really must go see the National Museum of Scotland and learn about Scottish heritage from the wealth of items and collections on display. Are you a history fan? Then 'The Galloway Hoard: Viking Age Treasure' exhibition is a must-see for you. It features the largest collection of Viking-aged objects found in Britain and Ireland. If you plan on visiting then please note that advanced online booking is required.

9. Free Royal Botanic Gardens Day Out In Edinburgh, Scotland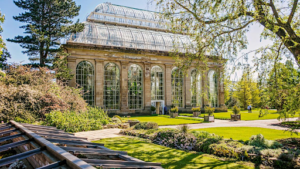 If you're interested in botany then you'll want to visit the Royal Botanic Garden in Edinburgh; it's one of the finest in the world and the ideal place for a free day out. You can explore all seventy acres of the garden and try to view all of the nearly 273,000 individual plants grown here. Alternatively, you can visit any number of exhibitions or events going on during your visit. 'The Hidden Beauty of Seeds & Fruits' is a photographic exhibition by Levon Biss that runs well into September.    

10. Free Gallery of Modern Art Day Out In Glasgow, Scotland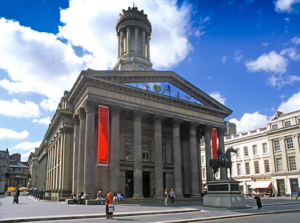 If you're in or around Glasgow head over to the Gallery of Modern Art to see an array of pieces by local and international artists alike. There are plenty of exhibitions and workshops available for visitors to enjoy. Please note to visit the gallery you must book your tickets in advance. Tickets go live every four weeks on a Thursday.

11. Free Day Out At The Glenfinnan Monument, Lochaber In Highlands Scotland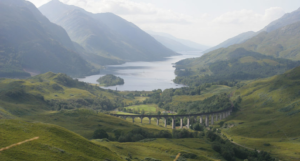 The Glenfinnan Monument is a tribute to those who died fighting the Jacobite cause. Visitors can walk around the outside of the Monument for free and it is possible to climb to the top with a ticket purchased from the visitor centre. Whilst you're here, why not visit Loch Shiel,  certainly a recognisable sight for any Harry Potter fanatic! So go ahead and visit the village of Glenfinnan for a cheap day out!

12. Free Ulster Museum Entry In Belfast, Northern Ireland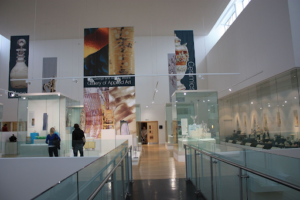 The Ulster Museum is the home to Northern Ireland's treasures and history. The museum also famously hosted the iconic poppy sculpture the 'Weeping Window' some years ago. With approximately 8,000 square metres of display, the museum is home to an array of exciting collections that vary from fine arts to archaeology. Admission to the museum is completely free but visitors must pre-book their arrival time to avoid crowding. 

13. Free Titanic Trail Day Out In Belfast, Northern Ireland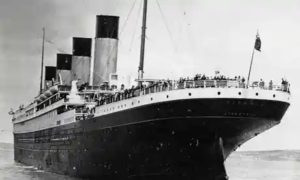 If you're a Titanic enthusiast or simply enjoyed the film, you can find out much more about the ship and its history by visiting Belfast and taking the Titanic Trail self-guided tour. Fun fact – the run time of the Titanic film is two hours and forty minutes, the exact time it took the real ship to sink. You can learn even more interesting facts on your visit!

14. Free Bangor Castle Walled Garden and North Down Museum Entry In Bangor, Northern Ireland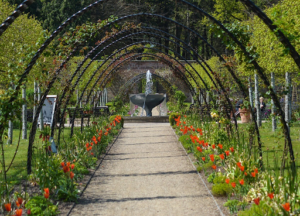 Located in the centre of Bangor, the Bangor Castle Walled Garden is a sight for sore eyes, unless you have hayfever in which case you might get sore eyes. Spreading across 1.5 acres, the site is composed of four sections: the kitchen garden, the swamp garden, the herb and topiary garden, and the flower garden. It also features two maritime sculptures. When you're done exploring the gardens you can pop next door to the North Down Museum and uncover the town's local history. You can enter both the garden and the museum for free, enjoy free parking and you can even bring a packed lunch as seating is available across the garden.

15. Free Crawfordsburn Country Park & Grey Point Fort Entry At Helen's Bay In Belfast, Northern Ireland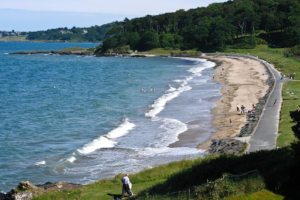 Are you looking for a free day out with sandy beaches? Well, look no further than Crawfordsburn Country Park in Belfast! Here you can enjoy a lovely stroll through nature on the wooded trail or you can stay planted on the beach, the choice is yours! You can also visit the historic military Grey Point Fort. Visitors can look out of the original observation post and three searchlight positions for the best view of Helen's Bay.

16. Free Riverwatch Visitor Centre & Aquarium Entry In Derry, Northern Ireland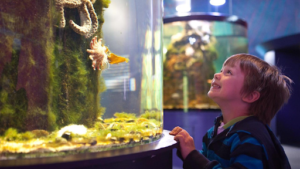 Are you searching for the perfect day out with the family? The Riverwatch Visitor Centre & Aquarium is the place to be, no matter the weather. Let your little ones explore the marine animals in their aquariums and displays. They'll even receive an activity pack to complete during the day, so they'll never get bored. Explore the exciting underwater world full of lobsters, fishes, shellfish, and so many more! 

17. Free Dinefwr Castle Entry In Carmarthenshire, Wales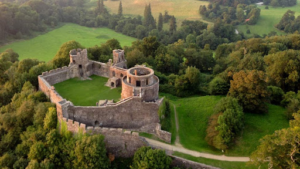 Enjoy free admission to Dinefwr Castle and enjoy the magnificent view from its hilltop. Learn about the historic battles that took place here and in the surrounding areas across the ages. The castle is dog friendly so you are more than welcome to bring your four-legged friend along on this family day out! Please note visitors are asked to pre-book their parking tickets. The parking facilities are free for members, however, non-members will be asked to pay a small fee of £5.

18. Free Margam Country Park and Deer Herd Day Out In West Glamorgan, Wales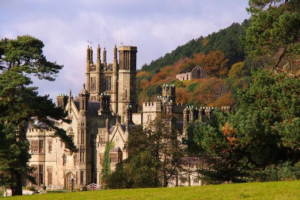 If you're up for a picturesque day of sightseeing then head on over to Margam Country Park. The park was once named the very best in the UK, so you can expect to find some of the best landscapes Glamorgan has to offer. You can easily view the deer herds that roam the 500 acres of parkland. Please note that advance booking is required and non-members will have to pay for parking, so plan your visit accordingly.

19. Free St David's Cathedral Entry in Pembrokeshire, Wales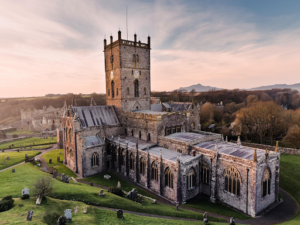 If you have a taste for the gothic or simply enjoy a stroll through a cathedral, then you should certainly consider visiting St David's Cathedral. The structure itself was only finalised in the mid-13th century and has been visited by Parliamentary soldiers and even looted by Vikings. You can take one of their self-guided tours of the chapels and the highlight tour which will guide you through the cathedral and show you all it has to offer. To access these tours simply scroll down on the webpage and click 'discover'. Admission to the cathedral is free and visitors are welcome every day of the week, however, you may be asked to wait a short while if the cathedral becomes too crowded.

20. Free National Slate Museum Entry In Gwynedd, Wales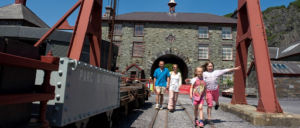 If you are in or around Wales and looking for a cheap family day out full of fun, head on over to the National Slate Museum. Here you can visit former workshops and learn all about the history of slating. You can even bring along a picnic as well as your dog as the museum is dog friendly! Please note visitors must book their free tickets in advance. Parking is also available but is not free. 

21. Free Beaney House Of Art and Knowledge Entry In Canterbury, Kent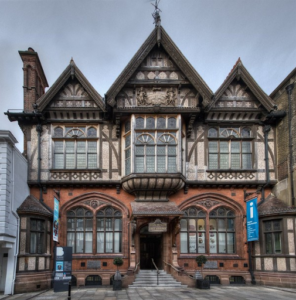 If you're looking for something to do in and around Kent, head over to the Beaney House of Art and Knowledge and visit an array of displays and collections that vary from artwork to archaeological findings. There's a mirror for selfies on the first floor so you can share your visit with others on social media! During your visit, you can also pop into the library. Whilst in Canterbury you can also visit the statue of Chaucer which is situated less than a minute from here.  

22. Free Shakespeare Beach Day Out in Kent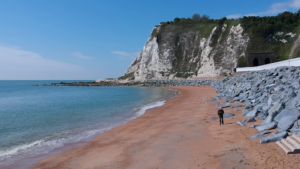 Shakespeare Beach gets its name from its association with the famous playwright William Shakespeare and is said to have inspired select passages found in King Lear. It is also well known as the closest proximal point between England and France, so on very good days, you can see the French coast. The beach is a popular fishing spot and is dog friendly so feel free to bring everyone on this lovely day trip!

23. Free Margate Main Sands & The Turner Contemporary Day Out In Kent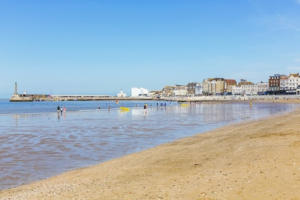 Margate was the original English seaside destination, and its lengthy coastal beaches have received a number of awards including the Blue Flag Award 2021. On the pier, you can enjoy a fantastic view and treat the little ones to several rides and games. Please note that dogs are no longer allowed on the beach at any time. If you're all beached out, you can venture over to the Turner Contemporary, which features many fascinating displays.

24. Free Portland Basin Museum Entry In Manchester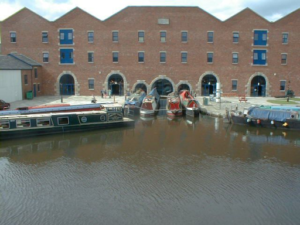 If you're around Manchester and are a history enthusiast you must head down to the Portland Basin Museum. The museum itself consists of two levels; the lower level features a display of items produced in Tameside whilst the upper level is a representation of a 1920's street. Taking full advantage of its position on the canal, visitors can certainly enjoy the view both in and out of the building! Please note that while admission and car park are free, tickets must be booked in advance.

25. Free Salford Museum and Art Gallery Entry In Manchester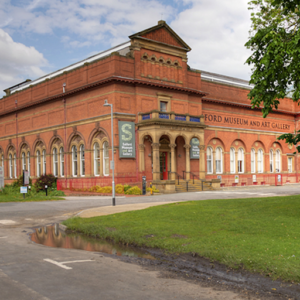 Salford Museum and Art Gallery was the UK's first free public library. You can now go along for a lovely day out with your family to see several exciting displays and exhibitions. Be sure to visit their two newest exhibitions, 'You Belong Here: Artists Rediscovering Salford's Green Spaces' and 'A Trip Down Memory Lane: Photographs by George Shepherd'. Please note that if you wish to visit, you must book your tickets in advance. Also, be sure to check their social media (particularly their Twitter page) for upcoming events!

26. Free Museum of Liverpool Entry In Liverpool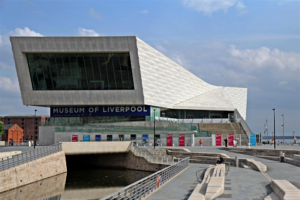 The Museum of Liverpool is the world's first national museum devoted to the history of a regional city. Here you can explore many exhibitions and find out more about Liverpool's history and heritage. You can also unearth more about local famous figures and celebrities. Visitors can enjoy an array of activities such as the 360º immersive films about football and The Beatles! This is the perfect location for a family day out jam-packed with fun!

27. Free Biscuit Factory Entry In Newcastle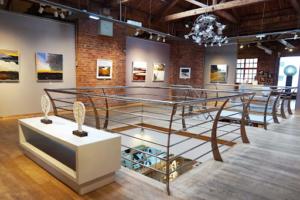 The Biscuit Factory is the largest independent commercial art, craft and design gallery in the UK. So if you're an arts and crafts enthusiast this is just the place for you! Newcastle is well-known for its industrial heritage, but here you can uncover more about the city through the various art mediums displayed in the galleries. Visitors can explore several displays and exhibitions any day of the week for free, but do note you are asked to please book in advance.

28. Free Discovery Museum Entry In Newcastle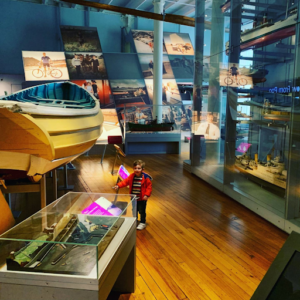 The Discovery Museum is the perfect place for the whole family to visit! You can go every day from 10 am to 4 pm except for bank holidays and the good news is you no longer have to book in advance to see all your favourite scientific exhibitions. Head on over today to see lots of amazing displays including the historic ship Turbinia, which was the first steam turbine-powered steamship.

29. Free Sherwood Forest Day Out In Nottingham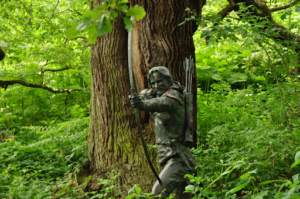 Famous for its association with the legendary tale of Robin Hood, Sherwood Forest is the ideal place for a relaxing day out that the whole family can enjoy. You can roam the forest freely and visit the Major Oak that has a spectacular canopy that stretches 92 feet wide! You can also bring along lunch to have at the picnic site or grab a bite to eat from the restaurant. Please note onsite parking is available but is only free to RSPB members.

30. Free Newark Castle Day Out In Lincolnshire, Nottingham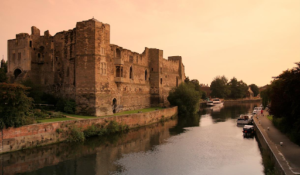 For those who are particularly interested in history, Newark should certainly be your next stop. The castle and surrounding town were besieged on three occasions in the 17th century. There are still many artefacts to be discovered in the Trent River that runs there. You can venture through the gardens both next to and opposite the castle. For the best view, cross the bridge onto the other side which is also a great spot for a picnic if the weather allows.

31. Free Leicester Museum & Art Gallery Entry In Leicester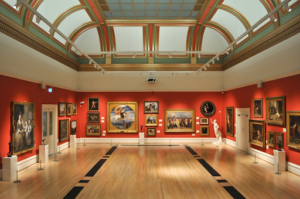 For a free day out why not head on over to the Leicester Museum & Art Gallery to see some fascinating displays and exhibitions. It first opened its doors in 1849 as one of the first public museums in the UK. To this day, it remains perfect for visitors of all ages, as exhibitions range from Egyptians to Dinosaurs, meaning there is plenty for everyone to see and learn! Please note that whilst admission to the museum is free to all, visitors must book in advance.

32. Free Abbey Pumping Station Entry In Leicester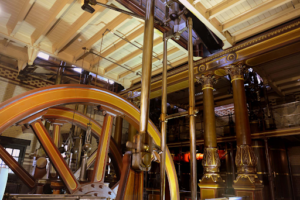 If you're in or around Leicester you should certainly visit Leceister's industrial museum – the Abbey Pumping Station. It uncovers the city's industrial heritage through interesting displays and events. You can visit the beam engine exhibition as displayed above, amongst many others. You can even bring along a picnic to enjoy in one of the two sites available on the 7-acre stretch. Though admission is free, please note that on special event days admission is not free, so please do plan your journey ahead of time.

33. Free Richmond Park Day Out In Richmond, London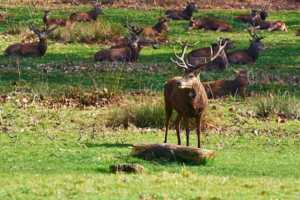 If you're ever in West London with nothing to do, head down to Richmond for a lovely stroll through nature amongst the deer that inhabit the park all year round. This is the largest Royal Park in London, stretching on for 1,000 acres – meaning there is plenty of space to roam. There are several seats at the Pembroke Lodge where you can also pick up a snack or beverage if you so wish. The park is open every day all year round so you can visit no matter the weather – however, do note that access to the car park is not free.

34. Free Queen Elizabeth Olympic Park Day Out in London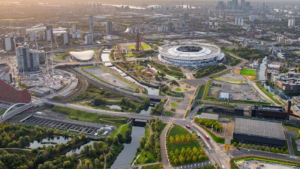 Whether you are an Olympics enthusiast or simply wish to sightsee, the Olympic Park is certainly a memorable place to visit if you're ever in London. It hosted the 2012 Olympics and sits on 560 acres of land. There are many trails, parklands, gardens and playgrounds to be explored completely for free! You can even visit the ArcelorMittal Orbit ride, though this is not complimentary.

35. Free Museum of English Rural Life Entry In Reading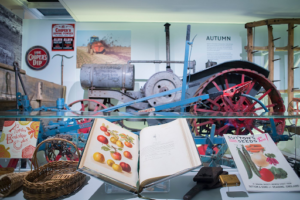 As well as being a part of the University of Reading, the museum is the centre of fun in the city. It consists of several items, collections and displays that are dedicated to representing the changes in English heritage. Visitors can explore the full range of archives, photographs, books and other items housed here. If you can't make it in person, there are several virtual events that you can attend. There is a small car park for Museum visitors at the front of the building or you can park adjacent to the museum on University Acacia Road, though you must collect a permit from the museum – you are permitted to be parked for a maximum of 2 hours.

36. Free Winchester Cathedral Entry In Winchester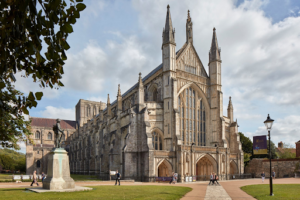 If you're a history enthusiast, you simply cannot pass up on a free visit around one of the richest historic cities in the UK. Fun fact- Winchester was once the very first capital city of England. The cathedral is one of the largest in Europe and has been around for 900 years. You can enjoy a stroll through the cathedral and its surrounding gardens as well as several sights in Winchester. Visitors are also welcome to enjoy picnics outside of the cathedral on the grassy areas, provided the weather is nice.

37. Free Southsea Castle Entry In Portsmouth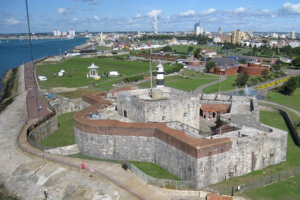 Enjoy a wonderful coastal day out in Portsmouth for next to nothing! If you are a history enthusiast, you'll enjoy knowing that Southsea Castle was built in great haste during King Henry VIII's reign; some say the castle was even designed by the king to prevent coastal attacks on the city from France. Since then it has remained an active military base for over 400 years! You can explore every inch of the castle and enjoy a relaxing walk through the garden, where you can also enjoy a lovely picnic.

38. Free Old Town Walk Day Out In Southampton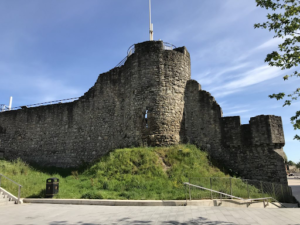 Enjoy exploring Southampton through the Old Town Walk, which you can access using this self-guided tour. The tour begins at the Bargate which stands right at the heart of the city, visitors will stop at Arundel Tower as pictured above, the tour will end at Robin's Nest where you can pick up some trinkets to remember your trip by. Plus, there's a small cafe which will be perfect to end your day. On this self-guided tour, you can venture and explore at your own pace, selecting which sites you'd like to visit, making for a very enjoyable day in Southampton!

39. Free Channing H Philbrick Park Entry In Rochester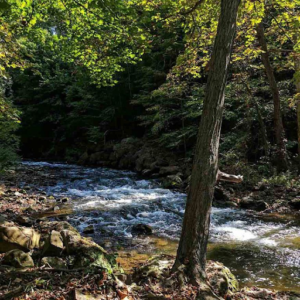 Channing H Philbrick Park stretches across 19 acres of land and is located in the small town of Penfield. It is certainly a lovely weekend destination for you and your family to visit! You can enjoy a scenic stroll through nature on one of the trails along the Irondequoit Creek, and even see one of the four waterfalls here. The park is ideal for a family trip and is pet friendly, given that it has a playground as well as an open pavilion. When you're done exploring, you can enjoy a picnic on the various tables available or, since this is a fishing zone, visitors may catch their own lunch.

40. Free Avon Bank Gardens Day Out In Stratford-Upon-Avon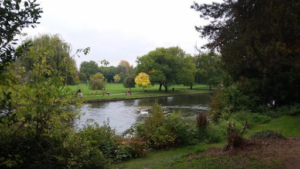 Stratford is well known for its association with the famous playwright, William Shakespeare. These gardens have plenty of benches and shade to enjoy a lovely stroll and a picnic. Shakespeare's New Place was the family home until his death in 1616. Though you can not visit for free, the tickets are well worth getting as they grant you access to Shakespeare's Birthplace and Anne Hathaway's Cottage, in addition to New Place.

41. Free Imperial War Museum Entry In London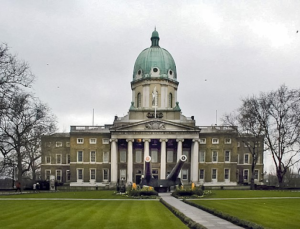 The Imperial War Museum was founded during the First World War. If you are a fan of military history you cannot pass up on seeing the world's greatest war museum for free! Here you can find incredible stories of bravery and conflict. Located a few minutes away is West Square Garden where you can enjoy a lovely picnic or otherwise pick up a snack from the cafe located in the museum. Please note that whilst admission is free, charges may apply for special exhibitions so please plan your journey ahead of time.

42. Free Norwich Cathedral Entry In Norwich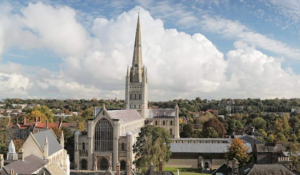 One of Norwich's most iconic buildings is its Cathedral which has been present in the city for over 900 years! There is plenty of history to unearth about the Cathedral which visitors can explore alongside a free virtual tour! The Cathedral has the largest collection of medieval roof bosses creating a stunning depiction of Bible stories in stone. Visitors can also attend daily worship if they so choose. If you're in or around Norwich you simply cannot miss the 315 ft tall giant!

43. Free Smeaton's Tower Day Out In Plymouth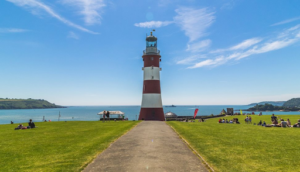 Smeaton's Tower is a fantastic place for a family day out! The tower is over 250 years old and stands 72 feet high! It was built as a memorial to engineer John Smeaton. There are plenty of grassy areas with the most stunning view for visitors to enjoy a picnic. So head on down to Plymouth for some amazing sights today!

44. Free Bridge of Sighs Day Out In Oxford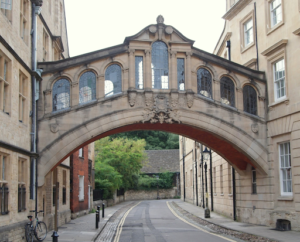 Located in Hertford College, the Bridge of Sighs is often associated with the original located in Venice, though the structure itself was never intended to be a replica. There are notably two such bridges in the UK, one located in Oxford and the other in Cambridge, each of which are a part of the respective city's universities. Though visitors cannot walk across the bridge, you can certainly capture pictures of it. Located behind the bridge is a giant oak tree which features very famously in the Harry Potter movies – which you must visit if you are a fan!

45. Free Royal Victoria Park Day Out In Bath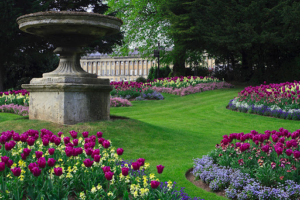 Royal Victoria Park is only a few minutes away from Bath city centre. The parkland is spread across 57 acres. It is named after Queen Victoria and was also first inaugurated by Her Majesty whilst she was still a princess. There are plenty of activities for your little ones to enjoy in the large playground area, as well as plenty of space for a picnic or even a barbeque in one of the designated spots. After lunch, you can explore the park further, play a game of tennis or even take your chances at 18 holes of mini-golf. This is the perfect place for an inexpensive family day out that you can all enjoy!

46. Free Royal Armouries Entry In Leeds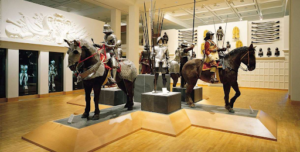 If you like military history this is the place to be! Visitors can visit all five galleries and check out the various pieces of armour and weapons of warriors used throughout the ages. The museum also offers free events and activities during the summer months, but visitors must book tickets in advance by clicking 'Book Now' on the webpage. Enjoy a day out of fun with the family for free!

47. Free Undercliff Walk Day Out In Brighton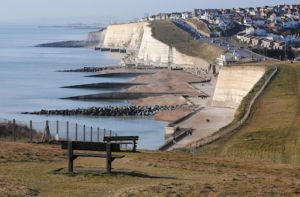 Whether you run, walk or cycle, this path stretches for just over 5 km and lets visitors truly take in the scenic beauty the coast has to offer. The path starts at the Brighton Marina and ends at the Saltdean marked by the last rock groyne. You can even get free parking at the Brighton Marina for a limited time. This is the perfect place to visit when you need to get away from the hustle and bustle of the city or simply to sample nature's beauty.

48. Free Queen's Walkway Day Out In Windsor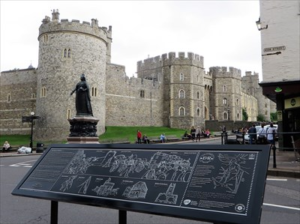 If you are looking for a historical self-guided tour then we have the perfect place for you to start exploring Windsor! This tour ranges between two and three hours depending on whether you visit all the locations. This specific walkway was established in 2015, on Her Majesty's 90th birthday, to celebrate her as the longest-reigning monarch to date. This walkway stretches over 6 km and allows visitors to explore all the points of interest located in Windsor. This is a perfect day out for the family as you can take in the sights at your own pace.

49. Free Angel of the North Day Out In Gateshead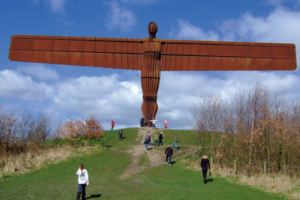 Located at Low Eighton beside the M1 Motorway, the Angel of the North sculpture towers over a huge valley 2.5 km wide created by Antony Gormley. The structure is made almost entirely of steel to celebrate the coal miners that worked in these parts of the country for 300 years. The site is also a signifier of the industrial revolution and the transition from one economic era to another. The sculpture has an average of 150,000 visitors per year as it is a beautiful scenic area filled with history, art and nature. 

50. Free Pentre Ifan Burial Chamber Entry In Wales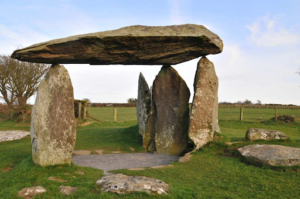 Similar to Stonehenge, the Pentre Ifan Burial Chamber is a Stone Age site overlooking Newport. It is often referred to in Welsh folklore as a site used by druids and other mythical creatures. The phenomenon of how the giant capstones came to be positioned and balanced in such a perfect manner. This is certainly a beautiful site for visitors to explore when in or around Wales. Visitors can also enjoy free parking when visiting.