A trip to London can be such a fun way to spend your weekend – with so much art, culture, and history to soak up, you're sure to always have something to keep you busy! But it's undeniable that, money-wise, a weekend in London can set you back a fair bit. It ranks thirteenth on the most expensive cities to visit as a tourist, beating other major capitals like Dubai, Oslo, and Tokyo. To make things a little easier on your wallet, we've organised a fun agenda of things to do in London that will ensure you have a great weekend without breaking the bank.
1. Travel
Every great trip has to begin with buying your tickets. London is super accessible from the rest of the world, and whether you're getting here by plane, train or car, there are some great ways to save a penny here and there. If you're booking flights, ensure that you use Skyscanner to get the best deal possible. If you're a little closer to London and are considering driving, perhaps consider the train or coach as a cheaper alternative. London is far easier to explore on foot and with the help of public transport, plus you'll save on congestion charges, petrol, and parking. With websites like MegaBus offering tickets from loads of UK cities to London for under £10 per person, how could you say no?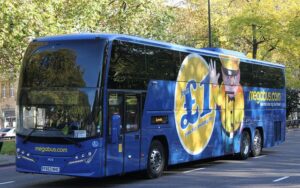 2. Accommodation
One of the biggest expenses of any weekend away is usually the accommodation. In London, if you want to stay in a hotel, your best bet is to book very far in advance. You might need to plan ahead, but it will save you a small fortune. Alternatively, if you are travelling alone and feeling adventurous, lodging in a Londoner's house is an option when booking through AirBnB. It's always far cheaper than renting a full flat or staying in a hotel. Ditch the tourist stuff, and soak up a real London experience by staying with a local! Similarly, hostels are always a great option if you're willing to take the communal route – you'll be able to meet new people from different places and explore the city with them! Check out this great list for some of the best hostels that London has to offer.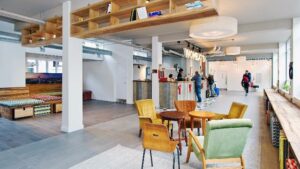 3. Transport
As previously mentioned, London is best-travelled by foot or public transport. With its excellent tube and bus system, you should face very few problems getting from place to place. Rather than buying tickets every time you take the tube or train, you're often better off using an Oyster card or contactless payment. Usefully, Transport for London often cap your travel costs every day, so you're unlikely to spend more than £12 every day when taking the tube or bus around central London. 
If you're looking for a healthier way to travel around the city, Santander bikes are available to rent out and take around London for just a few pounds! There are over 750 docking stations around London, so you can cycle far and wide without worrying about returning your bike to where you picked it up. Check out how the Santander cycle scheme works here and find a new way to see the city!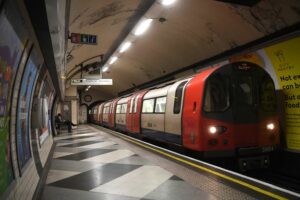 4. Sightseeing
When you're a tourist in London, there are a million expensive ways to see the city – most of them quite expensive. An open-top bus tour, for example, is a great way to admire the sights, but they can cost around £30 for a day ticket. But if you're looking for a cheaper option, there are some amazing London bus routes that will take you all around the sights for the cost of a single bus fare! The No. 11 bus from Fulham to Liverpool Street will take you past Westminster Cathedral, Big Ben, the Houses of Parliament, and the Royal Courts of Justice – all for just £1.50! 
Similarly, rather than shelling out a fortune for a Thames boat trip, why not opt for the River Bus? You might not get the guided tour, but you'll save a ton of money and you can travel through loads of zones using your Oyster card or contactless payment. Sit back, take in the sights and enjoy all the money you're saving!
If you're looking for a range of free events to keep yourself busy, check out 50 free days out in the UK for the best options taking place in the capital. Whether it's museums, galleries, or even some deer-watching, London always has a fun day out to offer!
5. Free London Walking Tours
If you're desperate to steep yourself in history and culture, there are plenty of free walking tours through London that you can take part in for free. Whether you're a Harry Potter fanatic, a history buff, or even a ghost story enthusiast, there will be a guided tour for you. Find a selection of tours here, all led by passionate guides with a real love for London. 
If group tours aren't your thing, you can always download the Rick Steves audio guides for London. Simply put in your headphones and take yourself on a solo tour of Westminster, St Paul's Cathedral, the British Museum, and loads more.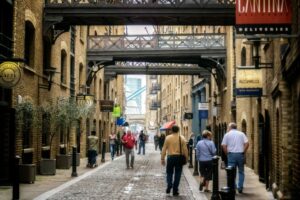 6. Take in the Views for Less
London has some amazing skylines, but it can cost a huge amount to enjoy the views from a swanky rooftop bar or ride the London Eye. There are plenty of free alternative spots where you can spend as long as you like admiring the London skyline at no cost! If you're lucky enough to catch London on a sunny day, head over to Primrose Hill for a breathtaking view of the whole city. From here, you can also enjoy the scenic walks in nearby Regents Park or Hampstead Heath with a coffee. If you're looking for something a little more glitzy, the Sky Garden in the Walkie Talkie building offers an amazing glimpse of London from above. Entry is totally free, but we recommend booking in advance to ensure you get a spot!